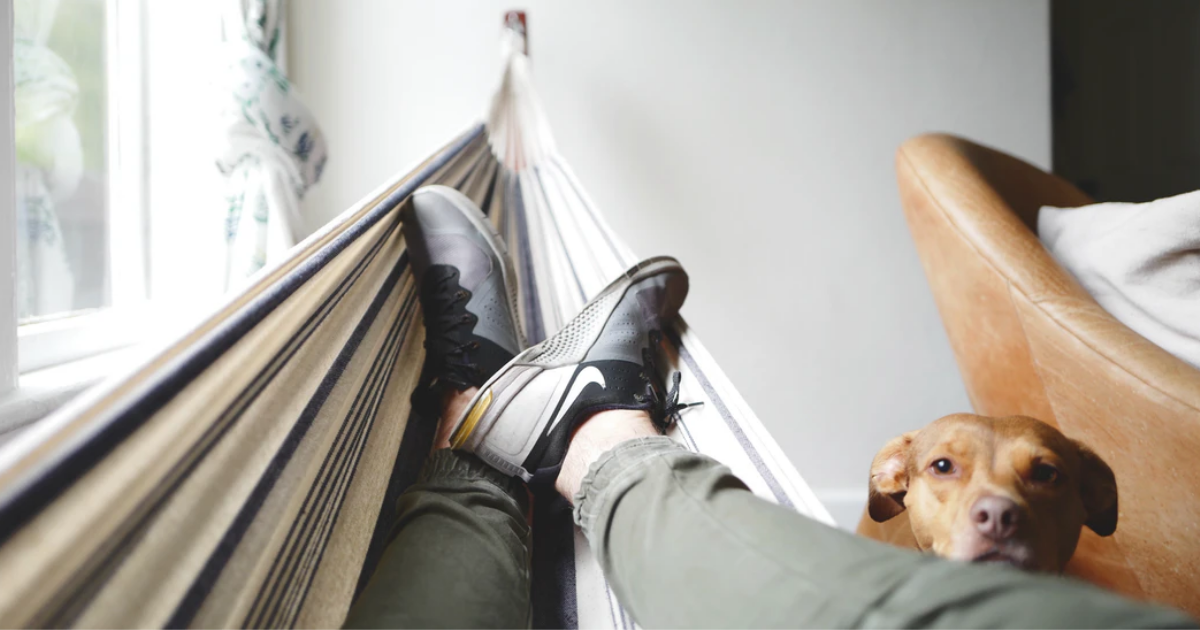 4 Reasons Why Vets Need Breaks [& When to Take Them at Vet Show @ Home]
All members of the vet team know the struggle of finding a good work-life balance. When you're working long hours and weekends, it's tough to take breaks and focus on the little, non-work-related things in life that bring us joy.
Mental health is a growing concern among vet professionals. Research shows taking breaks is crucial for our brains to function the best they can. Here are a few reasons why taking breaks is good for us, as well as some break-worthy sessions at our free online CE event, Vet Show @ Home on October 29th-30th:
1. Movement
Taking what is called "movement breaks" has been shown to improve health and wellbeing in countless studies. Vets are on their feet and moving around for long periods of time, which is great, but there are also times when you're sitting at your desk for long stretches too: going over charts, sending emails, etc. Constantly sitting can increase your risk of heart disease, diabetes, depression, and obesity. Make time to take breaks for brief walks outdoors or to stretch, and your mind/body will thank you.
Yoga can also be a great way to take "movement breaks." Check out Yoga for Beginners at Vet Show @ Home for some vinyasa style yoga flow with your favorite animal poses.
2. Decision Fatigue
Did you know that breaks can also prevent decision fatigue? According to Beckie Mossor, RVT at Veterinary Advancements: "We make thousands of decisions every day and slowly deplete the quality of our decisions through fatigue."
At Beckie's session at Vet Show @ Home titled, Decision Fatigue, you can learn how to better understand the causes and effects of decision fatigue, as well as some fun and creative ways to combat decision fatigue in your own day-to-day.
3. Motivation and Confidence
A study out of the University of Illinois at Urbana-Champaign found that when people are faced with long tasks, "It is best to impose brief breaks on yourself. Brief mental breaks will actually help you stay focused on your task."
Motivation and confidence go hand-in-hand. When you're secure in who you are and what you're doing, you're not worrying about anything other than the task at hand. Take a break during Vet Show @ Home and learn how to boost your confidence with "Declassified: The Secrets to Building Unstoppable Self-Confidence."
4. Productivity
Finally, taking breaks can increase your productivity when you least expect. It may feel counterintuitive to take a break when you're running around with a million things to do, but science says that breaks prevent stress and lead to more "Aha moments" as well as higher levels of engagement.
With 80 hours of content at Vet Show @ Home, you may feel overwhelmed by the amount of sessions you want to attend in just two days. We highly suggest fitting in some breaks with the fun activities offered at the event, like Pumpkin Carving and Mixology!
Believe it or not, non-CE related sessions at Vet Show @ Home can actually improve your ability to absorb information at your CE sessions! Make sure to take breaks and enjoy some fun activities too.
Learn more and register for Vet Show @ Home here.