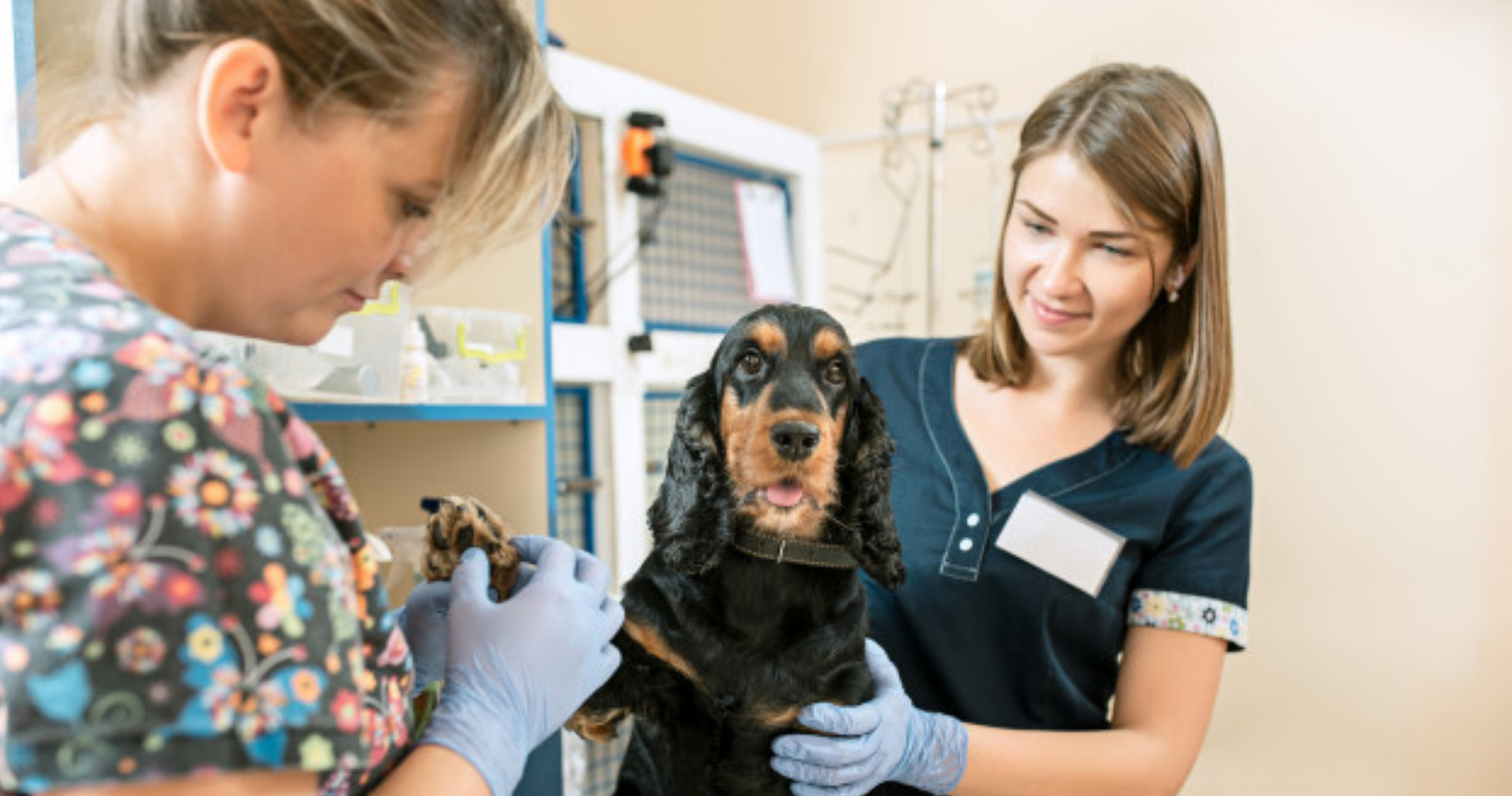 This year, National Vet Tech Week is taking place October 11-17, 2020, and in case you didn't know, this celebration dates back to 1993, when the National Association of Veterinary Technicians (NAVTA) passed a resolution declaring that every third week in October would honor Vet Techs and all that they do.
This week is not just important to Vet Techs but to the entire vet community. Where would we be without Vet Techs? They clean up after animals (not the most glamorous part of the job!), restrain fractious patients, assist or perform euthanasia, deal with clients, and that's not even half of it. They're expected to do all of these difficult tasks with patience, ease, and a smile.
Most Vet Techs probably know that with all of these tricky parts of the job, the hardest part is oftentimes not being appreciated as much as they should–and recognition is crucial in this industry. Whether you're a DVM, VMD, or CVPM, you can make a difference by showing your Vet Techs the appreciation they deserve not just this week once a year, but every day.
Vet Techs @ Home
One way we're celebrating National Vet Tech Week is by highlighting some of the awesome Vet Techs joining us at Vet Show @ Home this month. We asked Courtney Waxman, MS, CVT, RVT, VTS (ECC) and Mark Romanoski, BS, RVT, CVT how they're celebrating National Vet Tech Week and what they're most looking forward to most about Vet Show @ Home. Here's what they had to say:
"I'm celebrating NVTW by putting on a pancake breakfast for our college's RVTs, giving a pet first aid talk for our student organization as a fundraising event, and giving a RACE lecture on behalf of NAVTA. I'm most looking forward to top-notch CE from the comfort of home." - Courtney Waxman, MS, CVT, RVT, VTS (ECC)
"I'm celebrating National Vet Tech week by promoting amazing work by technicians on my educational Instagram account @ZooMedRVT. I'm also air-high-fiving every Vet Tech I see! I am looking forward to seeing all of the other amazing presentations by our colleagues in vet med! There's also some pretty incredible work that happens in zoo medicine and I'm really excited to showcase it to a wider audience!" - Mark Romanoski, BS, RVT, CVT
We appreciate Vet Techs this week and always. Join us at Vet Show @ Home, October 29-30, where you can find an entire online Vet Tech Theater dedicated to topics you care about and earn up to 20 free CE credits in just 2 days. Register now!