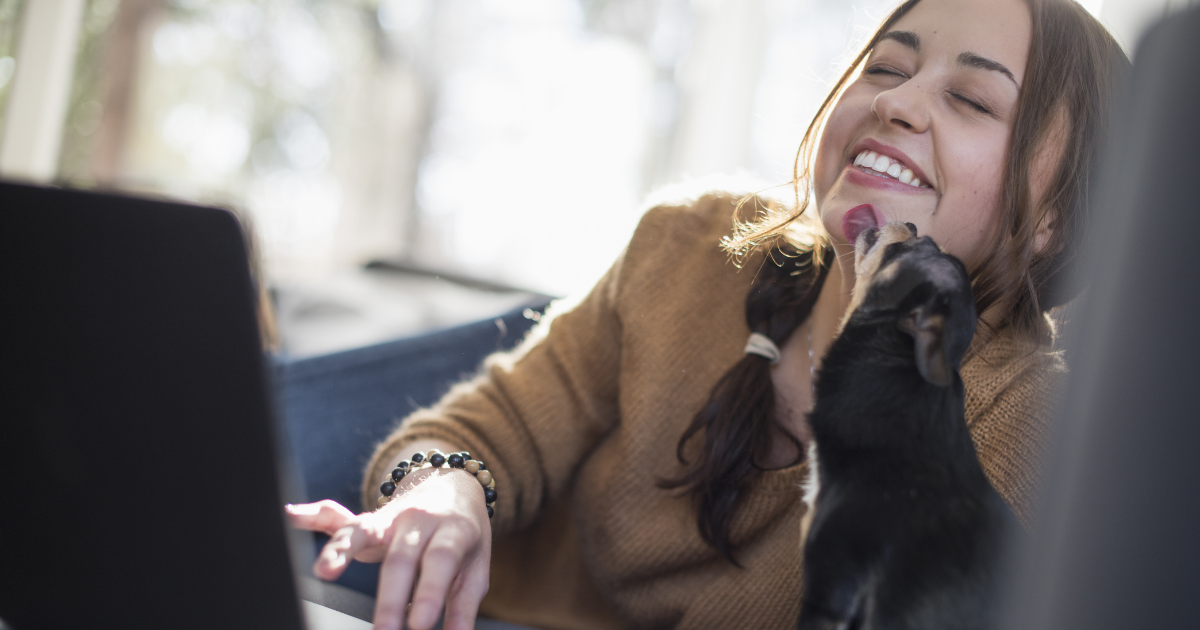 NEW YORK, NEW YORK (November 5, 2020) - Over 7,000 members of the veterinary community registered for CloserStill Media's first-ever online veterinary conference, Vet Show @ Home, on October 29th and 30th. The event, which was free-to-attend for veterinary professionals and allowed registrants to earn continuing education credits, was one of the largest online gatherings of the veterinary community to date.
Vet Show @ Home provided a space where veterinary professionals and students could learn from world-renowned speakers, network with thought leaders and industry peers, and meet virtually with industry suppliers from anywhere with access to the internet.
Organizers of the Vet Shows, CloserStill Media, wanted to create an online event that was truly different: one that maximized the value and opportunities that can be achieved through online events. Their goal was to offer seamless networking, connectivity, and vital information, rather than try to recreate a tradeshow. With a focus on high-quality CE, interactive chats, and AI-matchmaking, Vet Show @ Home went above and beyond industry standards and exceeded expectations. There were a total of 76 content sessions that averaged 585 participants per session, over 45,000 messages exchanged, and over 3,000 visits to the job board. Both days of the event averaged over a 60% conversion rate.
Facts and figures are one thing, but the response from the veterinary community is another story. The feedback received so far has been overwhelmingly positive. Below are some testimonials about the Vet Show @ Home experience:
"It was so seamless and easy to work through the conference platform. Loved that I could sign up for events and get reminders before lectures started. Thanks for a great Day 1." - Jackie D., Veterinarian
"I was very impressed. Everything ran really well. The speakers were very interactive. Nothing compares to being at a conference... but they came really close! Thank you for making it free." - Cyndi L., Vet Tech
"I attended my first online Vet Show @ Home conference as a student, and it was nothing short of awesome. The sessions were extremely informative, and I love that I was able to bookmark the ones I wanted to attend to then get a notification before they started! Can't wait to attend more of these CE conferences!" - Alexandra R., Student
"Vet Show @ Home was hands-down the best virtual event we've participated in this year, and a phenomenal value to boot. Between the solid attendance, low cost of entry, and a truly stellar platform, the show gave us all of the opportunities and tools we needed to be successful. We hope other virtual events take note of what CloserStill did with this event, as they've proven that success in the virtual space doesn't come from flashy 3D exhibit halls, but from enabling people to connect with each other in the same ways they did with in-person events. At the end of the day, those connections are really what we've all been missing." - Brett B., Event Director - Pathway Vet Alliance
For press inquiries, please contact i.perlman@closerstillmedia.com.
CloserStill Media is the proud creator of The Vet Shows: New York Vet, Austin Vet, Chicago Vet, Washington D.C. Vet, and Wild West Vet. CloserStill is one of the world's fastest-growing exhibition businesses, running best-in-class events in the technology and healthcare sectors. Winners of over 30 major industry awards in the last 7 years, CloserStill Media is dedicated to exceeding the expectations and needs of all audiences, with a mission to become the leading exhibition business in the world.
News for You
Your search returned no results