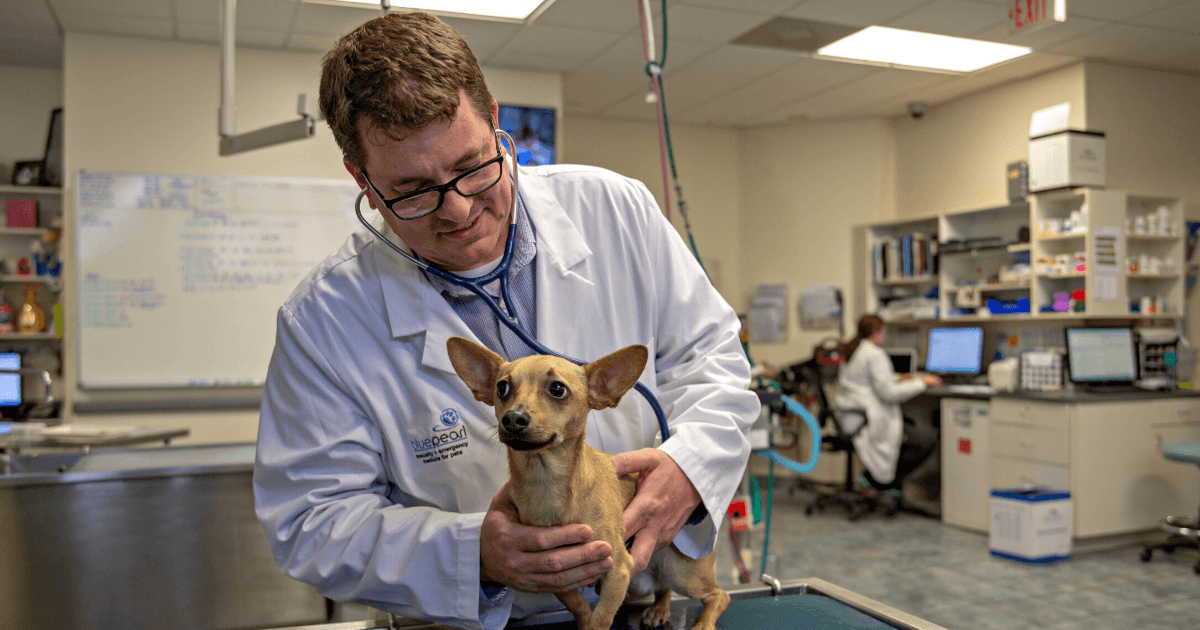 Not only has BluePearl donated ventilators to NewYork-Presbyterian Hospital, they are also taking advice from their specialized Health and Wellbeing Team to support their staff during these unprecedented times. Needless to say, BluePearl Pet Hospital is an inspiring and leading force in the veterinary world.
We're so happy to have them at our shows, and to share with you the response of Chief Medical Officer, Jimmy Barr, DVM, DACVECC for this challenging period, in the hopes it gives you insight to take back to your own practice.
Q - What have you found to be the biggest challenges during COVID-19?
A - As we are all seeing and feeling, COVID-19 is unprecedented. There's no one-size-fits-all approach or playbook to follow. As part of the Mars, Inc. family of companies, it's times like these when we rely on our principles and our purpose "A Better World for Pets" to ground our decision-making in empathy and create stability and hope for our associates, along with every person and pet we serve.
Along with other veterinary practices, BluePearl Specialty and Emergency Pet Hospital have faced several obstacles relating to changes in day-to-day operations and supply chains. Despite these hurdles, our commitment to the health, safety, and wellbeing of our Associates, clients, and patients remains our number one priority.
As we all continue to grapple with the pandemic, we are reminded daily of how much stronger we are together. Whether talking to co-workers, industry partners, or hearing from clients, we are all united around our shared goal of delivering high-quality, compassionate care for pets.
As an evolving situation, we are working to ensure BluePearl's more than 90 specialty and emergency pet hospitals across 25 states in the U.S. have the following:
Hygiene best practices, hospital cleaning and disinfection guidelines, and personal protective equipment (PPE) requirements, among many other resources.

Guidelines for client interactions, including encouragement of telehealth services (where possible), curbside check-in, and signage to help our teams maintain safe distances and maintain hygiene best practices.

The latest research and reports on pets and COVID-19 from reputable sources like the World Organisation for Animal Health (OIE), World Health Organization (WHO) and U.S. Centers for Disease Control & Prevention (CDC) to ensure not only our veterinary teams but also our clients have accurate information.
In addition to the steps we're taking to protect our people, we're also devoted to delivering high-quality care to our clients and their pets that need us. This includes:
Doing what we can to meet their needs at home through telehealth services and remote consultations (where possible) that let them connect with a veterinarian anytime, day or night.

For situations that require a visit to our hospitals, we've instituted drop-off appointments and curbside check-in and check-out wherever possible, completion of in-take forms prior to arrival, and purchasing medications and taking medical history over the phone.

Unless there are unusual circumstances, our clients stay inside their car to wait for their pet to be treated. However, if they are in our hospitals, we ask that all clients limit the number of people who accompany them'and follow social distancing best practices by maintaining a 6-foot/2-meter distance from other people to prevent spread.
As with any crisis, it's always advised to have plans in place before a disaster strikes'and a pandemic is no exception. In addition to having business continuity plans in place, it's imperative to keep open lines of communication with employees, clients, community members, and business partners.
Q -It's so incredible that BluePearl donated ventilators to NewYork-Presbyterian. What was that process like?
A - BluePearl and our parent company, Mars Veterinary Health, are committed to supporting the communities in which we live and work, including doing our part to assist human healthcare workers in the battle against COVID-19. Across Mars Veterinary Health's more than 2,500 clinics worldwide (BluePearl, Banfield, AniCura, VCA, and Linnaeus), we are centralizing available supply and donating ventilators, PPE and supplies to human healthcare facilities in need. Thus far, we have donated or loaned 18 mechanical ventilators, along with masks, gowns, and consumables for breathing circuits to human healthcare facilities across the U.S., Spain, United Kingdom, and France.
Q - Do you have any tips on how to reduce stress on staff during this time?
A - At BluePearl, we have a Health and Wellbeing Team made up of expert veterinary social workers and experienced wellness ambassadors. During high-stress times, the Health and Wellbeing Team recommends practicing gratitude (remembering things you are thankful for) and encourages "micro-breaks" throughout the day, which have been shown to improve overall attitude, increase concentration and happiness, and reduce stress. Small, frequent breaks can be a gateway to healthier living during this time. To remind Associates of these wellness practices, try placing posters in your breakrooms, doctor stations, and/or administrative offices.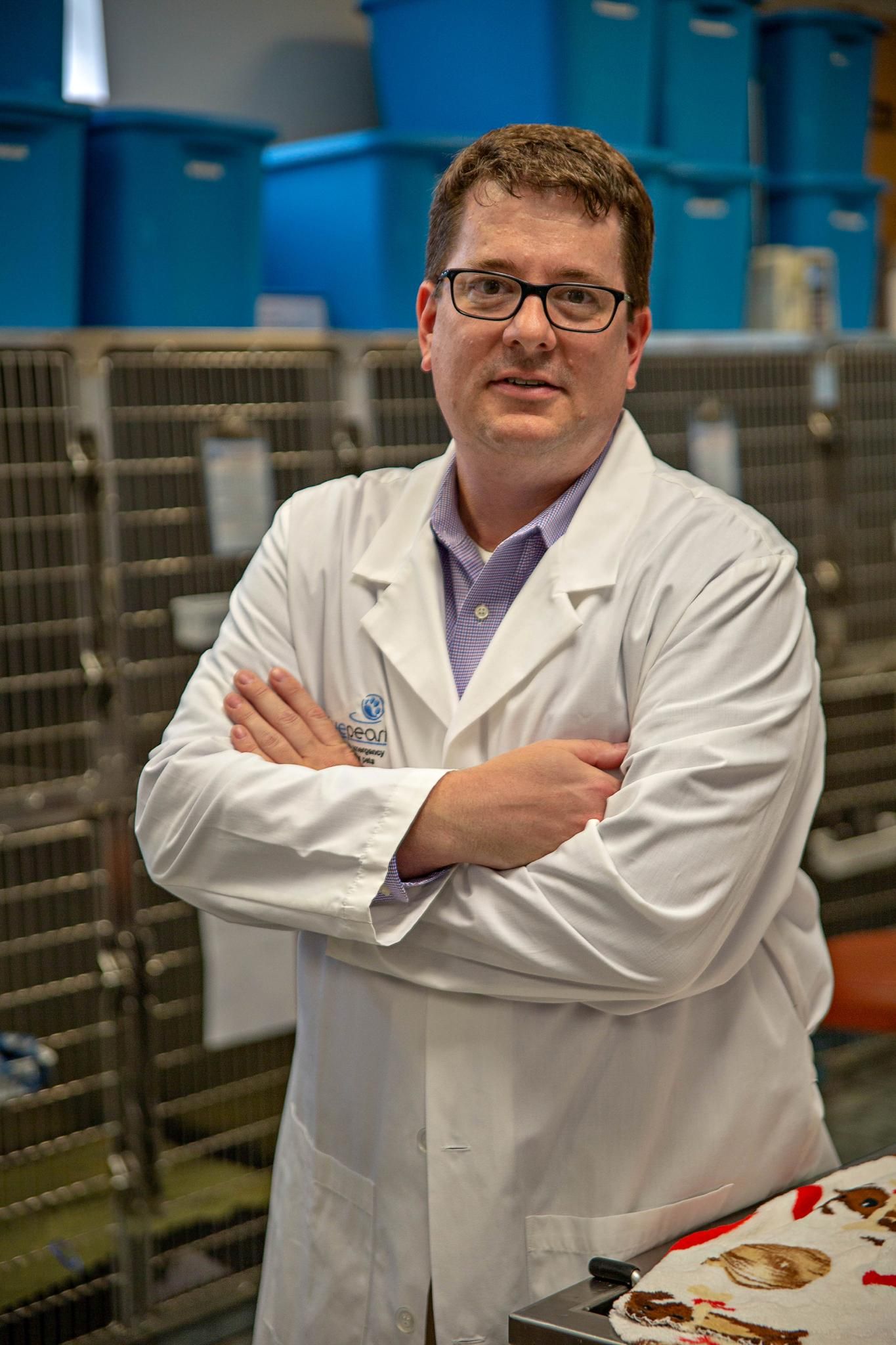 For more resources on navigating COVID-19, check out Don't Pause for COVID-19: PIVOT! 5 Steps to Keep Moving Forward in Crisis
News for You
We're sorry, but we couldn't find any results that match your search criteria. Please try again with different keywords or filters.