20 May 2021
Dr. Odunayo Shares Her Knowledge and Passion for ECC at Vet Show @ Home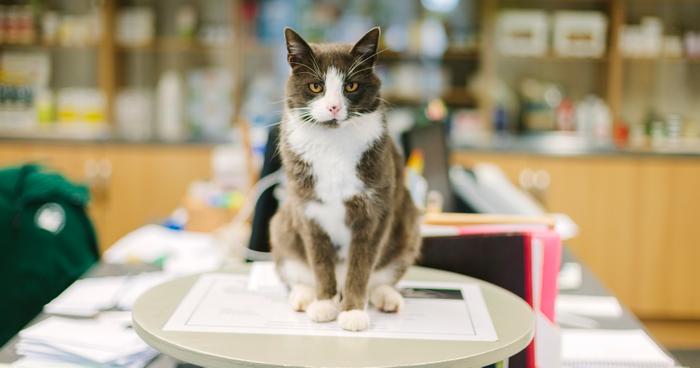 I am currently a clinical associate professor of Emergency and Critical Care at the University of Tennessee. I went to veterinary school at Oklahoma State University and graduated in 2005. I completed a residency in Emergency and Critical Care at the University of Missouri in 2010 and I have remained in academic practice since the end of my residency.
My interests are wide and diverse. I think that is why I ended up in emergency and critical care. I enjoy a busy shift in the emergency room, seeing cases as simple as a laceration and as complex as a diabetic ketoacidosis. I also relish spending time at the patient's bedside, dealing with the intricacies of critical care. I love the opportunity provided by my job to see cases, teach students and do research. I also provide consulting services to specialty practices across the country to get a different perspective of emergency and critical care. My favorite cases are generally unstable cases (trauma, pericardial effusion, hyperkalemic blocked cats, respiratory distress) because I appreciate the opportunity to stabilize that patient and save their lives. I think that is why I picked the topics I did for Vet Show @ Home.
"The First Five Minutes" focuses on life saving interventions performed within a few minutes of a patient's arrival to the veterinarian. Those diagnostic and therapeutic interventions are generally easy to do and may reap tremendous benefit for the patient's outcome. The session will provide practical tips for recognizing patient distress and performing life-saving techniques like pericardiocentesis and thoracocentesis.
The "Feline Urethral Obstruction" session will be a fun review of a not-fun disease. While most cats with urethral obstruction are generally stable, there will be an in-depth review of practical tips to stabilize the unstable obstructed cat. This session will also provide some of the newest information provided by research specifically related to cats with urethral obstruction including how easy and helpful coccygeal blocks are and the most ideal size catheter to place.
These sessions will be perfect for anybody who practices small animal medicine. "The First Five Minutes" will showcase common ailments seen by veterinary professionals across the country. And it goes without saying that every small animal practitioner sees a cat with urethral obstruction at some point. There will be helpful take home nuggets (I am a huge believer in practical CE information) and opportunities to answer your biggest burning questions.
Hope to see you all there.
Join Dr. Adesola Odunayo at Vet Show @ Home, June 21-23. A 100% free online veterinary CE experience, the show offers the chance to earn up to 20 credits, learn from amazing speakers, network with peers and industry suppliers, and have some fun. Register today to save your spot!