08 Mar 2021
Gender Bias in Veterinary Medicine: Reject or Accept?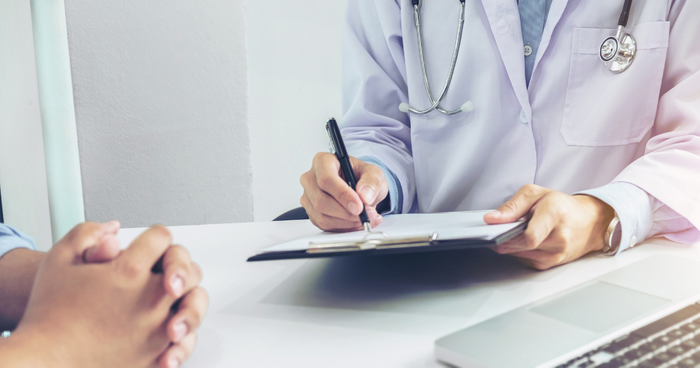 As recently as June last year, a UK study was published in Science Advances journal on the topic of gender bias in professions where women are well represented. Can you guess what sample profession researchers chose to study?
The theme of International Women's Day 2021 is all about calling out bias and inequality. Using the hashtag #ChooseToChallenge, women around the world are vowing to challenge discrimination. If your answer to the previous question was "Veterinary Medicine," then you know the industry is no stranger to gender bias, and maybe have called it out yourself.
In this study, the researchers sought to answer the question: "If a traditionally male-dominated industry has put in the resources to hire more women, and they then become well-represented in the profession, is inequality fixed?" If your guess on the answer to this second-posed question is "probably not," then you may have witnessed gender discrimination in the practice first-hand (don't worry, you're most certainly not alone).
The researchers point out that there is not a lot of evidence on this idea that a field composed of a majority female population has moved past gender bias; thus, this "randomized double-blind experimental data coupled with large-scale, highly ecologically valid field survey data" comes at a critical time. Here's an easy-to-digest summary of this study—the evidence may shock you:
The samples used were men and women, based in the UK, working in the field of veterinary medicine. Women make up more than 50% of veterinarians in the UK, and this figure parallels trends in the US.

In the first portion of the study, participants were asked "how often they experience gender discrimination at work" and "the extent to which they feel their overall competence and value is recognized by colleagues." The data found that women were more likely than men to experience discrimination and less likely to experience recognition.

The second portion of the study sought to corroborate the first by asking practice managers if they felt bias was still an issue in the profession:

"44.5% of managers believed this, of whom 61.1% were men."

"40.6% of managers rejected this belief...of whom 23.3% were men…"

"Another 15.0% were neutral/uncertain...of whom 42.1% were men."
These findings indicated that male practice managers were not only significantly more likely to endorse the notion that bias still exists, but also showed a significantly greater endorsement of it than women.
To further corroborate the evidence, the researchers also presented practice managers with a performance review of a veterinary professional, randomly assigned male (Mark) or female (Elizabeth). Everything about this particular team member was identical, including qualifications, experience, past performance, and merits. They discovered differences in the perceived competence, worth, and deserving level of pay of the male versus female employee, "but only among those who believed gender bias was no longer an issue."

Those who still viewed gender bias as an issue saw little difference between the male and female employee when it came to competence and value. Managers who rejected this found the male, Mark, to be significantly more competent and having greater worth.

Managers who believed gender bias is no longer an issue advised paying the male employee ~$3475 more than the identical female employee. This equates to a gender wage gap of 8%, which is a percentage that the researchers point out closely mirrors that of the actual pay gap "(approximately 8% for junior full-time vets)."

It's also important to note that of the 254 practice managers, 57.1% were female, 89.4% were in clinical practice, and 46% reported more than 10 years' worth of experience.
The bottom line? There are systemic biases when it comes to treating male and female veterinary professionals as equals, and the rude awakening is that those who don't see it as an issue are those who perpetuate it the most. Clearly, there's still a long way to go in terms of equality within the veterinary profession, and while having way more women in the field is something to celebrate, it simply isn't enough to drive equality yet.
This month, take time to reflect on your own beliefs and experiences as a woman or man in veterinary medicine. By choosing to call out gender bias when we see it, we can all create a more inclusive community.
To learn more about current trends, business, and building better teams in the practice, join us at the second edition of Vet Show @ Home, Thursday-Saturday, March 25-27th. Gain access to over 90 hours of content from top speakers, networking opportunities, the chance to earn up to 20 CE credits, and so much more. 100% FREE. Register today to save your spot!
-
For press inquiries, please contact i.perlman@closerstillmedia.com