16 Jun 2022
Getting to Know PAWS Chicago: Q&A with Jill Sair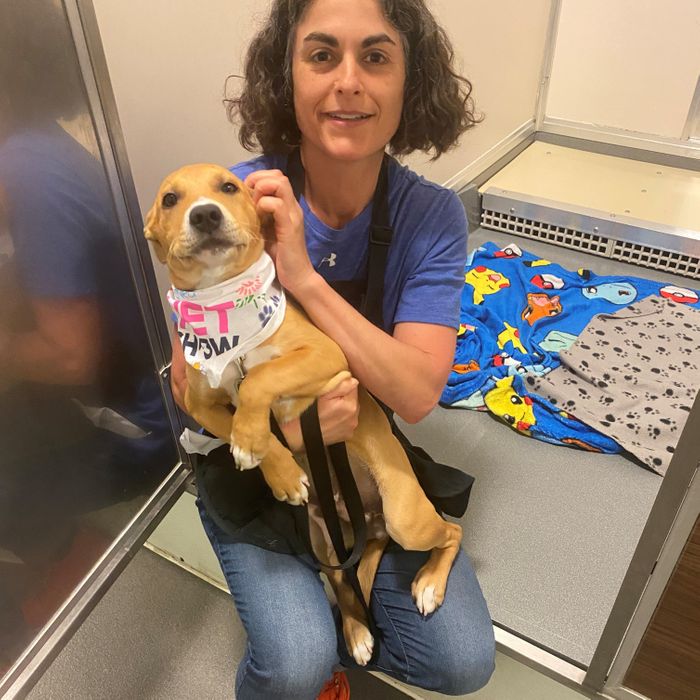 PAWS Chicago is a national model in animal sheltering, committed to bringing an end to the killing of homeless cats and dogs. We caught up with Jill Siar, Manager of Community Partnerships for PAWS Chicago to learn more about the organization and the partnership with US Vet Shows. Visit pawschicago.org to learn more about PAWS and its commitment to the better care of pets!
Tell us a little about PAWS Chicago and how it was founded.
PAWS Chicago is the Midwest's largest No Kill animal shelter founded by Paula and Alexis Fasseas in 1997, back when more than 40,000 homeless pets in Chicago were being killed each year. Our solutions-based approach has led the way to a 91% drop in euthanasia citywide since our founding. We've performed more than 284,000 free and low-cost spay/neuter surgeries, found loving homes for more than 75,000 pets and consistently saved 98% of the pets who come through our doors. PAWS recently opened the nation's largest and most advanced medical hospital for homeless pets, which provides treatment for sick and injured dogs and cats in Chicagoland and from shelters in 12 states where pets are most at risk of euthanasia. Looking to the future, we're excited to continue raising standards in animal welfare by responding to the ever-evolving problems homeless pets face.
Can you explain the No Kill mission and how it is fundamental at PAWS Chicago?
PAWS has grown from a grassroots organization to a national leader in the No Kill movement, guiding other communities in how to dramatically reduce the euthanasia of homeless cats and dogs. We believe in setting standards for transparency, education and lifesaving, because the foundation of the No Kill model is community engagement. We look to inspire everyone to act on behalf of homeless animals.
How can members of the community best get involved or help?
Adopt or foster pets from PAWS Chicago! Donations are always helpful, too, as PAWS is 100% reliant on the support of the community. Also, there are many volunteer opportunities at both our Lincoln Park Adoption Center and Medical Center, including working with dogs and cats, helping with medical care, adoption, community outreach and more. Visit pawschicago.org for more info.
Can you provide a key piece of advice when it comes to adopting?
Come in with an open mind. It's easy to fall in love with an animal's photo on our website, but we want to create matches based on lifestyle, too. We start with a ComPETibility quiz that identifies things like how much time the adopter spends at home, and what the home environment is. We're there to help adopters find their perfect pets by matching dog and cat personalities with the wants and lifestyle characteristics of adopters to ensure that the matches turn into lifelong relationships.
As an animal lover I could not think of a more rewarding cause to work for. Additionally, in my role I have the pleasure of working with internal and external partners who are equally as passionate about animal welfare as I am.
Tell us about your partnership and what's to come for PAWS with the Chicago Vet show.
We are thrilled to be here representing PAWS Chicago. Recruiting and retaining the very best veterinary talent at our Medical Center is a top priority, because it ensures best-in-class care for the pets we serve, allowing us to save more lives.
Inclusion in The Vet Shows' Support initiative provides crucial funds to PAWS Chicago, which will allow us to continue serving Chicago's homeless cats and dogs. We are also excited to receive exposure to the broad veterinary community attending to this event – we are always looking to attract the very best talent to our mission.