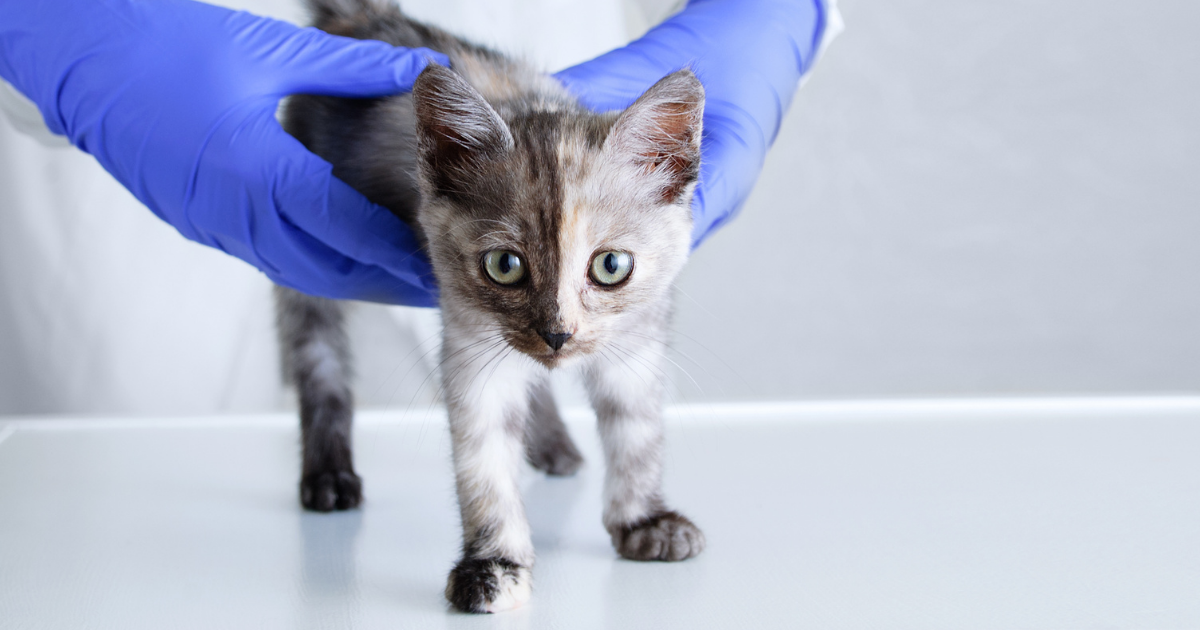 Grab a Towel and Your Wetsuit! Barium Enemas and Fluid Therapy in Feline Patients
Nursing care for the smallest and most fragile feline patients is one of the most rewarding experiences a veterinary technician can have—especially when you have the necessary skills that you can bring into the clinic to make these cases more successful.
Join me for two great sessions, "Barium Enemas and Swallows in the Feline Pediatric Patient" and "Fluid Therapy in the Feline Neonate" at Vet Show @ Home, March 25th-27th. You'll take back immediate diagnostic technical skills to your clinic, and you'll boost your confidence level when working with the smallest of patients.
With over 25 years experience in veterinary medicine, focusing on feline and shelter/rescue medicine, I can show you that what seems impossible, is quite possible for your feline-focused community. Being in feline medicine since 2002, and running a full-time 501c3 dedicated to the feline neonate/pediatric patient, our foundation (the Chris Griffey Memorial Feline Foundation) has been able to help over 1,000 kittens to date with severe illness vs. being euthanized locally. We now have a presence for our advice on kitten cases all over the globe, and you can check us out at Nova Cat Clinic and Critical Kittens.
When working with the feline neonate, you need to keep several factors in mind that can prevent diagnostics and treatment in the feline neonate and pediatric patient, which include:
Cost

Physical/clinical ability to provide the proper nursing care

Emotional attachment OR aversion to the species

Conflicting ethics amongst veterinary professionals about oversaturation of the feline population
While these factors can be intimidating, they shouldn't hold you back from learning the necessary skills for these patients, especially since rescue and fostering is quite popular and our clients expect us to provide the necessary care. Congenital defects, illnesses, and accidents DO happen with pediatrics and regardless of age, we can provide the level of care we all strive for!
Barium Enemas and Swallows in the Feline Pediatric Patient
You'll be learning how to perform better diagnostics x-rays to help your clinician determine a variety of congenital gastro-intestinal defects such as PRAA, megaesophagus, esophageal dysmotility along with intestinal dysmotility to rectal strictures/atresia ani in the feline pediatric patient. Barium is not only cost-effective: it's safe to use in pediatrics where funding can be a problem. You won't have to take view after view to determine the problem and you'll be using some advanced technical skills for ultra short timed images. Grab a towel and some table cleaner (this can be messy), but the results of your images will only enhance the diagnostics you'll provide the clinician and formulate a more thorough treatment plan.
Fluid Therapy in the Feline Neonate
Don't forget your wetsuit! We'll be diving into fluid therapy for the feline neonate as well, and discussing what methods are appropriate for keeping these tiny creatures hydrated when ill. We'll cover hydration, how kitten kidneys work, how to evaluate dehydration properly, and what method should be used for the level of dehydration present. We will even discuss the ever controversial "SQ" fluid overload in these tiny cats.
If you see pediatrics in your practice, volunteer with rescues, and have the passion to elevate the level of your technical skills, these sessions will give you real-time advice and answer some nagging questions about what can be done for your future patients.
Feline these sessions? Join Ellen Carozza, LVT and many more great speakers at the second edition of Vet Show @ Home this March 25-27th! Gain access to over 90 hours of content from top speakers, networking opportunities, the chance to earn up to 20 CE credits, and so much more. 100% FREE. Register today to save your spot!
_
For press inquiries, please contact i.perlman@closerstillmedia.com
News for You
Your search returned no results