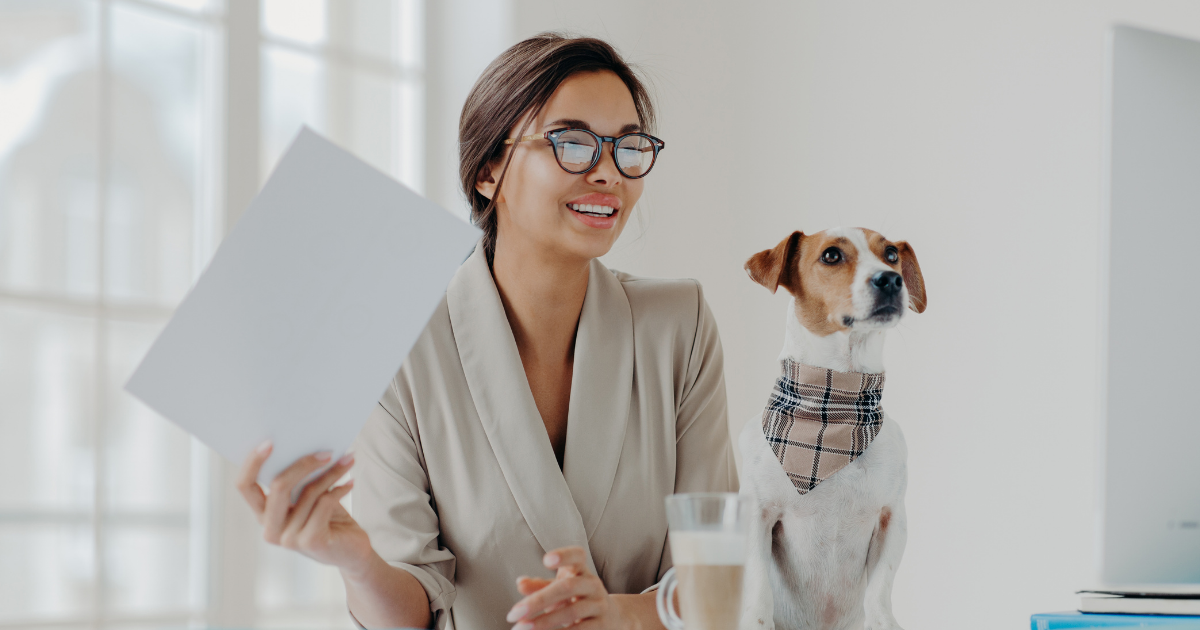 Online Veterinary Conference, Vet Show @ Home, Delivers Industry Record-Breaking Numbers for the Third Time in a Row
NEW YORK, NEW YORK (June 30, 2021) — CloserStill Media, a global leader in veterinary events, celebrated the success of their third edition of Vet Show @ Home by announcing record-breaking numbers for all three editions of the show.
What began as a solution to continuing education during the pandemic quickly grew into the biggest, most successful online conference for veterinary professionals and suppliers in the industry. With just three editions, Vet Show @ Home educated nearly 23,000 members of the community and facilitated over 4,000 new connections, with some sessions seeing over 1,000 audience members: all statistics being well-above industry standards.
The first Vet Show @ Home took place in October 2020, with the goal to offer seamless education, networking, cutting-edge supplier meetings, and a sense of community—100% free of charge to give back to veterinary professionals during a tough period. The launch received such great feedback that the Vet Show team created a second edition in March 2021 and a third in June 2021.
"We couldn't be prouder of the impact all three Vet Show @ Home events have had on the veterinary community," said Christina Zoccoli, Group Event Director for Vet Shows US; "Being relatively new to veterinary events in the US, we didn't know what to expect for the launch of our online CE and networking events. After seeing first-hand how much our attendees and sponsors took away from each show, we knew we had created something special."
Vet Show @ Home was unmatched in speaker quality and range of topics. Attendees were able to earn free CE from, and interact via live chat, with esteemed speakers such as Professor Jill Maddison of the Royal Veterinary College, Dr. Martha Cline, Vice President of the American Academy of Veterinary Nutrition, and Dr. David Maggs, founding member of the American Board of Veterinary Ophthalmology. With four theaters dedicated to clinical, veterinary technician, and business and innovation content, the shows covered a wide variety for all interest areas. Topics ranged from general practice to wellbeing and financial knowledge.
129 total sponsors supported the events, some brand new to the Vet Shows, which contributed to the success of the events and attendee experience. Sponsored sessions were presented by industry leaders such as Hill's Pet Nutrition, IDEXX, Johnson & Johnson, Purina, and Royal Canin. Vet Show @ Home saw a total of 36,000 visits to sponsor listings, proving that online events present more ways in which people can connect as the world returns to in-person events.
When asked about the status of in-person Vet Shows, Zoccoli replied: "While we have enjoyed all we have learned from Vet Show @ Home, we can't wait to get back to doing what we do best: in-person events. We are so excited to welcome back all those who joined us online for the real deal in Reno and New York this year, better than ever before!"
CloserStill Media is the proud creator of The Vet Shows: New York Vet, Austin Vet, Chicago Vet, and Wild West Vet. CloserStill is one of the world's fastest-growing exhibition businesses, running best-in-class events in the technology and healthcare sectors. Winners of over 30 major industry awards in the last 7 years, CloserStill Media is dedicated to exceeding the expectations and needs of all audiences, with a mission to become the leading exhibition business in the world.
Not one but two Vet Shows will take place in-person this year: Wild West Vet in Reno, NV on October 6-9 and New York Vet in New York, NY on November 4-5. In 2022, the Vet Shows will host Austin Vet, April 5-6 and Chicago Vet, May 12-13.
To inquire about exhibiting at a Vet Show please contact c.zoccoli@closerstillmedia.com.
For press inquiries, please reach out to i.perlman@closerstillmedia.com.
News for You
We're sorry, but we couldn't find any results that match your search criteria. Please try again with different keywords or filters.