28 Apr 2022
Platinum-Selling Country Music Singer/Songwriter Scotty McCreery to Perform at Chicago Vet Show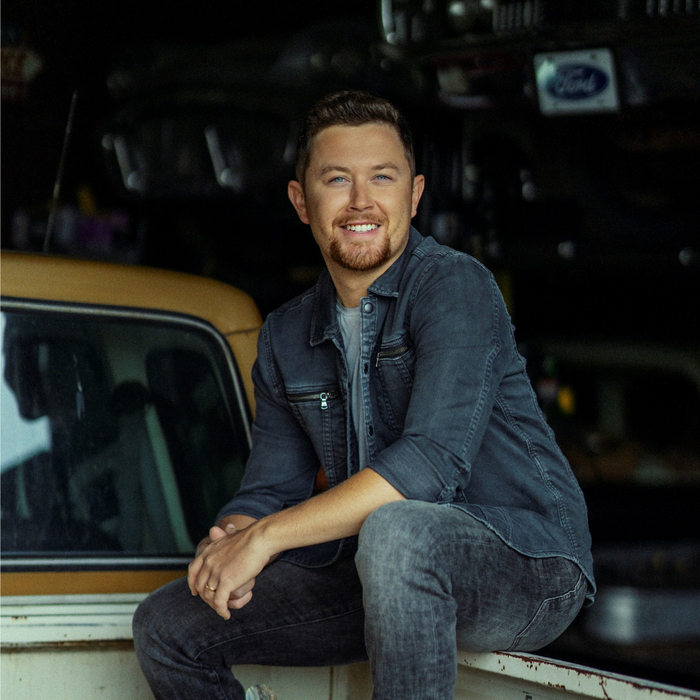 NEW YORK, April 28, 2022 – Scotty McCreery, Platinum-Selling Country Music Singer/Songwriter, is set to perform at the opening night party of the upcoming Chicago Vet show, co-hosted with Chicago Veterinary Medical Association (CVMA), benefitting the Chicago Veterinary Medical Foundation. The "You Time" singer will take to the stage at 7:45PM on May 12 at the Lakeview Terrace at Navy Pier, following day one of the show.
"We are thrilled to have Scotty McCreery be a part of our Chicago conference, which is back in the Windy City after nearly three years," said Christina Zoccoli, Group Event Director, US Vet Shows. "As a fellow animal lover and dog dad himself, we think attendees will truly enjoy his performance, while networking with colleagues in a whole new way during this live event."
The Chicago Vet Show is a 2-day educational veterinary conference, taking place from May 12-13, that provides professionals within the veterinary industry the opportunity to continue their education, engage with peers and get a firsthand look at some of the newest and most innovative technology on the market.
"I'm excited to perform at Chicago Vet," said the ACM and CMT Award-winning McCreery. "My wife Gabi and I have a huge amount of respect for veterinarians and everyone who works with animals. Our dog Moose is a vital part of our family and he adds so much joy and love to our lives. We can't imagine life without him. We are thankful for the important role that veterinarians play in the life of everyone's pets."
McCreery has achieved four consecutive No.1 hits on the country charts during the last few years, including "Five More Minutes," "This is It," "In Between" and "You Time." His current song, "Damn Strait" from his album Same Truck, is the fastest rising single of his career. McCreery became the youngest male artist of any music genre and the first country artist ever to debut their first album at No.1 on the all-genre Billboard Top 200 Albums Chart when Clear as Day was released in 2011, soon after he won the tenth season of American Idol. The North Carolina native, who will celebrate four years of marriage to his high school sweetheart Gabi in June, is also an author after releasing his memoir Go Big or Go Home: The Journey Towards the Dream in 2016.
Tickets for the performance are available exclusively to Chicago Vet attendees, as badges and wristbands must be presented upon entry. This event is also sponsored by the information leader for veterinary practice and business news, Veterinary Practice News, as well as VetMedTeam, a career center designed to help veterinary practices find new team members.
About CloserStill Media
CloserStill Media specializes in high value, content driven events and the nurturing of B2B or professional communities. The company operates chiefly in the healthcare and technology markets with events in London, Birmingham, Paris, Frankfurt, Hong Kong, Singapore and New York City. Our portfolio includes some of the fastest growing, and often award winning, events including the London Vet Show, Cloud Expo Europe, The Pharmacy Show, Learning Technologies and The Dentistry Show.
CloserStill is the fastest growing British exhibition organizer in international markets according to the eighth annual Sunday Times International Track 200. In addition, the Financial Times FT1000 Index named CloserStill the fastest growing exhibition organizer in Europe. CloserStill's ranking is the highest of any exhibition organizer since the Sunday Times Fast Track series inception.
In the last seven years, CloserStill has been repeatedly recognized as a leading innovator with its teams and events winning multiple awards (over 30 in total) including Best Marketing Manager—five years in succession—Best Trade Show, Best Launch Exhibition, Best Brand Extension, Rising Star—two years in succession—Best Operations Manager, Best Sales Person, Management Team of the Year and was voted 'Most Respected Company of the Year' at the 2016 Association of Event Organizers Excellence Awards.
Media Contact:
Nicole Francisco
Coyne Public Relations
973-588-2000
nfrancisco@coynepr.com