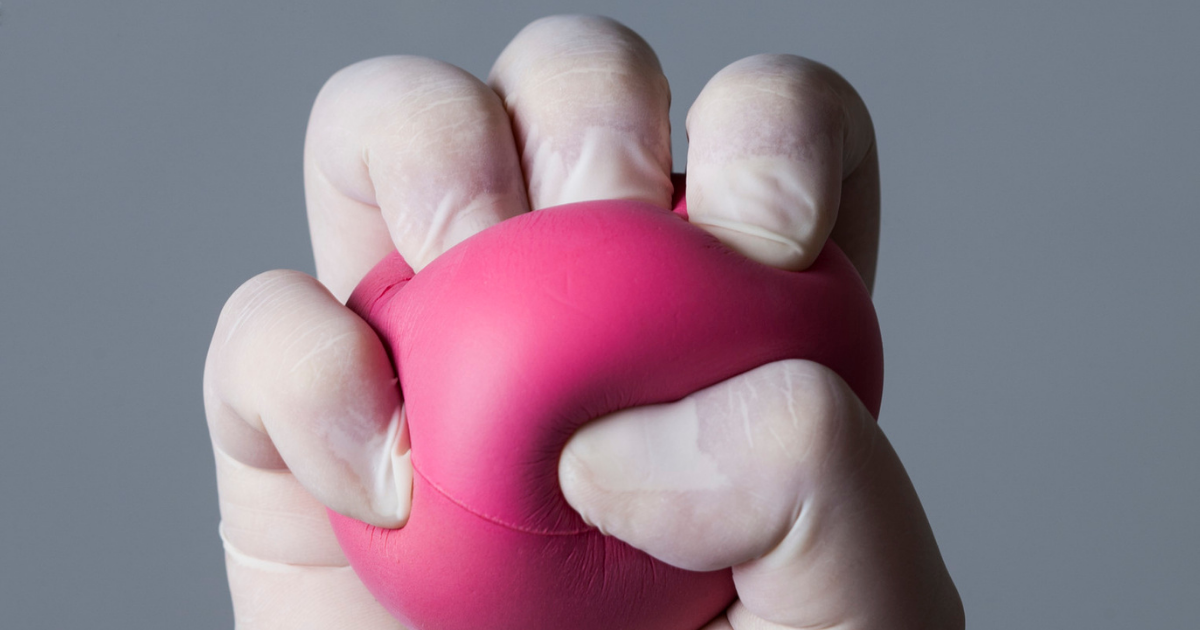 This piece was written by Naveesha Kaur Shergill, Chairperson for the International Veterinary Students' Association's (IVSA) Committee on Wellness, in partnership with Vet Shows US.
As humans, it is important to understand our emotions and learn how to handle them. Let's take anger for instance. Everyone, at some point in their lives, has experienced the feeling of being angry towards someone or something.
Fun fact: Anger is an automatic response to pain, both physical and emotional, which makes it a secondhand emotion. This simply means that anger almost never takes place by itself but is a direct result of a primary emotion, like pain. So why don't people embrace anger? Perhaps it's because anger is also known as a substitute emotion. Many people tend to feel uncomfortable with feelings such as fear and sadness because it puts them in a state of vulnerability; so instead of acknowledging these feelings, they subconsciously shift to anger mode to avoid any unwanted emotions. Besides being a mere distraction, feeling angry might make us feel a certain degree of power and superiority which is not present in someone who feels pain.
In November 2020, I interned at a veterinary clinic for about 2 months. Based off my short, yet valuable experience there, it is safe to say that anger is not an unfamiliar feeling in the veterinary workplace. I was lucky enough to have two kind and patient veterinarians that guided me through my internship, but try to take a wild guess at what would almost always tick them off. You guessed it, ANGRY CLIENTS!
Although clients have every right to question their veterinarian, it is crucial for us as professionals to understand how to defuse angry clients. Once you have mastered it, you will slowly begin to notice your stress levels dropping when faced with a difficult client. Keep in mind:
● Always assume the client is right at first regardless of the complaint. This allows you to listen to the client's dissatisfaction and takes you to the root cause of the issue. It is very important that as you are listening to them vent, you must not respond with any form of emotion. Instead, try to identify key words (or phrases that are being repeated) because this gives you a hint for what the issue might be.
● Remain calm and answer your client in a gentle manner. Getting defensive and raising your voice only adds fuel to the fire. Once you have collected as much information as you possibly can, apologize for the inconvenience and immediately proceed to fix the problem. Whatever it may be, always try to find a long-term solution that ensures similar issues will not happen again in the future.
Remember to follow up with the client and revisit their complaint as this makes them feel heard and allows you to assess the effectiveness of your solution. Besides angry clients, we may also have to deal with angry colleagues, when there is conflict in the workplace. Things like lack of teamwork, miscommunication, and passive-aggressive behavior among working professionals are just a few of the common contributing factors to colleague conflict. So how do we manage angry colleagues?
● No matter what your current rank might be, any time you sense there is conflict among your colleagues, immediately acknowledge it. Ignoring a problem does not make it disappear, rather it exacerbates the current climate of the conflict.
● Assess the situation in multiple angles to try and get a grasp of what each individual person involved feels and try to understand their point of view. It also helps to encourage safe and open communication to not only get a clearer picture of the conflict but to remind them that their opinion matters.
● The most mature solution is to have each person come up with a suggestion, share it with those involved, and try to come up with a compromise that everyone is satisfied with.
Anger in the workplace will always be prevalent, which is why learning how to communicate with someone in distress is one of the most important aspects of communication in the workplace. Once your team has become experts in problem-solving, you create a harmonious, balanced and inclusive workplace.
Join us at the second edition of Vet Show @ Home, Thursday-Saturday, March 25-27th. Gain access to over 90 hours of content from top speakers, networking opportunities, the chance to earn up to 20 CE credits, and so much more. 100% FREE. Register today to save your spot!
_
For press inquiries, please contact i.perlman@closerstillmedia.com
News for You
Your search returned no results