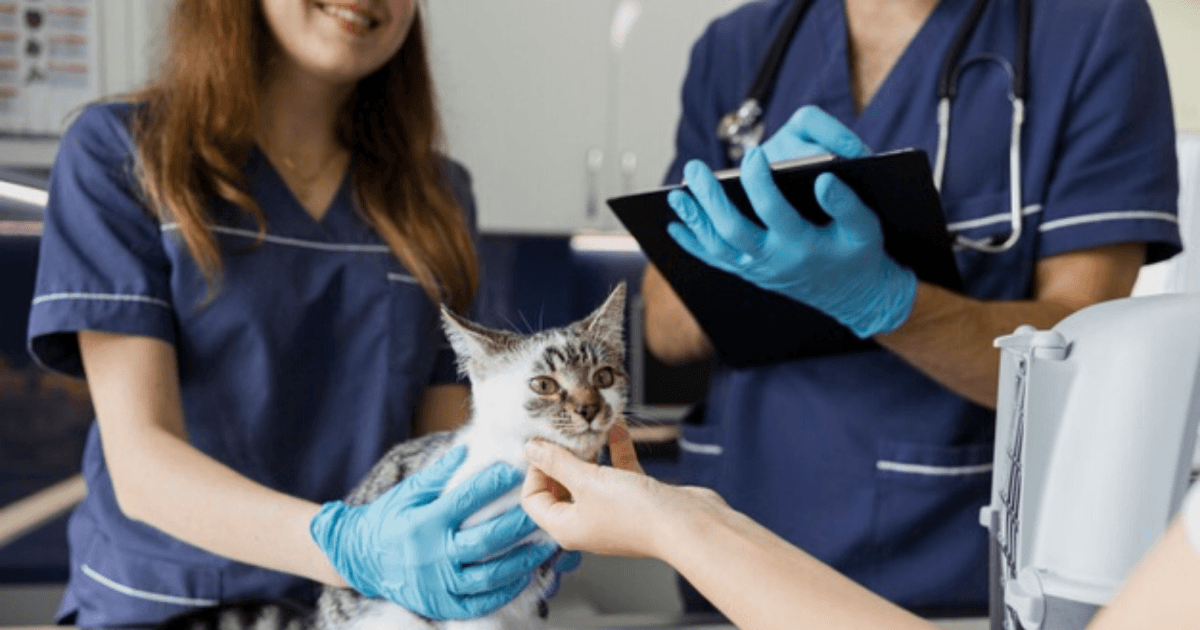 Heidi Barnes Heller, DVM, DACVIM, is one of the few mobile veterinary neurology consultants in the country.
In this interview, Dr. Heidi Barnes Heller shares her history of practicing neurology, how she got started in the mobile consulting field, an interesting case she solved of an older dog with abnormal eye positioning, her predictions for the future of neurology, and advice to fellow vets interested in this field.'
Tell us about yourself! Where are you based and what is your background?
My name is Dr. Heidi Barnes Heller; however, most people know me as Dr. Heidi Barnes because I have practiced under that name (not Heller) for almost 20 years! I attended Michigan State University for Veterinary School and immediately followed a path, through an internship, to a residency at the University of Florida in neurology and neurosurgery. Upon completion, I joined a brand new specialty hospital in Aurora, Illinois, and founded the neurology service. Growing this to a multi-doctor service was rewarding and afforded me the opportunity to work with some exceptionally talented, dedicated staff and veterinarians. However, I missed some aspects of academic life. Therefore, I joined the faculty at the University of Wisconsin-Madison in 2010 to pursue a research program that ultimately became dedicated to advancing seizure management for cats. I was lucky to be surrounded by amazing people who helped me pioneer the development of several transdermal anticonvulsant drugs for cats, amongst other projects. Despite my love of academic life and promotion to Associate Professor, I elected to return to the private sector in the summer of 2019. Barnes Veterinary Specialty Services was founded in July 2019 and is the only mobile neurology and neurosurgery business in Wisconsin and (I believe) the Midwest. I am based out of Madison but serve veterinarians from all over Wisconsin and Northern Illinois.'
How did you get started in the mobile neurology consulting field?
Over the past 20 years in clinical practice, I have observed numerous clients that seek consultation in order to obtain the opinion of a specialist without plans to pursue advanced diagnostic testing (such as MRI) or life-saving treatments such as brain or spinal surgery. Others are unable or unwilling to travel to a referral center for patient evaluation. As a result, I have spent countless hours on the phone providing consultation to the veterinarians managing these complex neurologic cases themselves. Mobile practice provides an alternative option for many patients that otherwise may not be served but does so from the comfort of the family veterinary practice in familiar surroundings and without the stress of travel for the patient.''
On a more personal note, I am the proud mother of three kids (ages eight, six and four), and wife of a supportive and loving husband. In my spare time, I run (slowly in long-distance races or quickly when needing to catch the kids!), practice yoga, and cycle.'
Have you only worked with dogs and cats, or are there any other animals you have consulted for?
My current practice is available to all species, but I have thus far only consulted on dogs and cats. Previously, I have consulted with a large cat rescue, evaluated patients in zoos, and participated in the care of large animal or exotic patients. Non-domestic species provide a special challenge, which I enjoy.
What's it like being a mobile veterinary neurology consultant?
There are three answers to this question that all vie for my top answer: 1) The freedom to set my schedule, to be available to my family when they need me, and to determine the duration of my consultation time with each patient is liberating; 2) The stress of being a small business owner, especially a new small business owner during COVID-19, is an incredible high with frequent ups and downs; 3) I love helping clients and veterinarians help patients. The patients I see are profoundly loved and it makes me proud to be a part of their care.
Can you describe your most interesting/difficult case and how you solved it?
Neurology is basically puzzle-solving. The neurologic examination provides the puzzle pieces that I need to put together to create a picture of where the problem originates and from there, I build a list of possible causes. One of the first cases I saw as a mobile neurologist was an older dog with abnormal eye positioning. The neurologic examination suggested a focal problem in the base of the optic nerves. The client elected to pursue MRI (I have outpatient MRI arrangements with several referral hospitals in Wisconsin) and a small, focal brain tumor was identified. Early detection afforded the dog a better prognosis with radiation therapy then if we had waited longer to obtain a diagnosis. Being able to perform an examination using my hands and a few simple instruments that led to a focal, identifiable problem, and ultimately to a diagnosis with reasonable treatment options was extremely rewarding. I am pleased to say that the dog is still doing well after completing radiation therapy!
What is your favorite part about being a neurology consultant?
The ability to work intimately with family veterinarians, who often know and love the pet and client like family, gives me tremendous joy. As a referral specialist, I knew the pet through the medical records that were sent, the words that the client spoke about them in the exam room, and through examination. I got to know the client only through our limited interaction in the room and over the course of treatment for their pet. Family veterinarians have a greater depth of knowledge about their patients and clients. I love being on the shoulder of the family veterinarian, observing and contributing when asked but being a part of a deeper partnership dedicated to the care of the pet.
What do you predict for the future of neurology?
Concierge, mobile and tele-neurology are likely to become more common. The unfortunate arrival of COVID-19 thrust veterinarians into the telemedicine arena before many were comfortable. I anticipate telemedicine will remain an active part of the practice and much more comfortable for many veterinarians that have otherwise been resistant to this change.
What advice do you have for other veterinary neurologists or those who would like to go into the consulting field?
Be in this for the long game. Small business ownership is hard, stressful, and financially risky. However, if you provide excellent care, personal and attentive consultation to clients and veterinarians, and genuinely love practicing veterinary neurology you may love mobile and tele-neurology with all the freedom too!