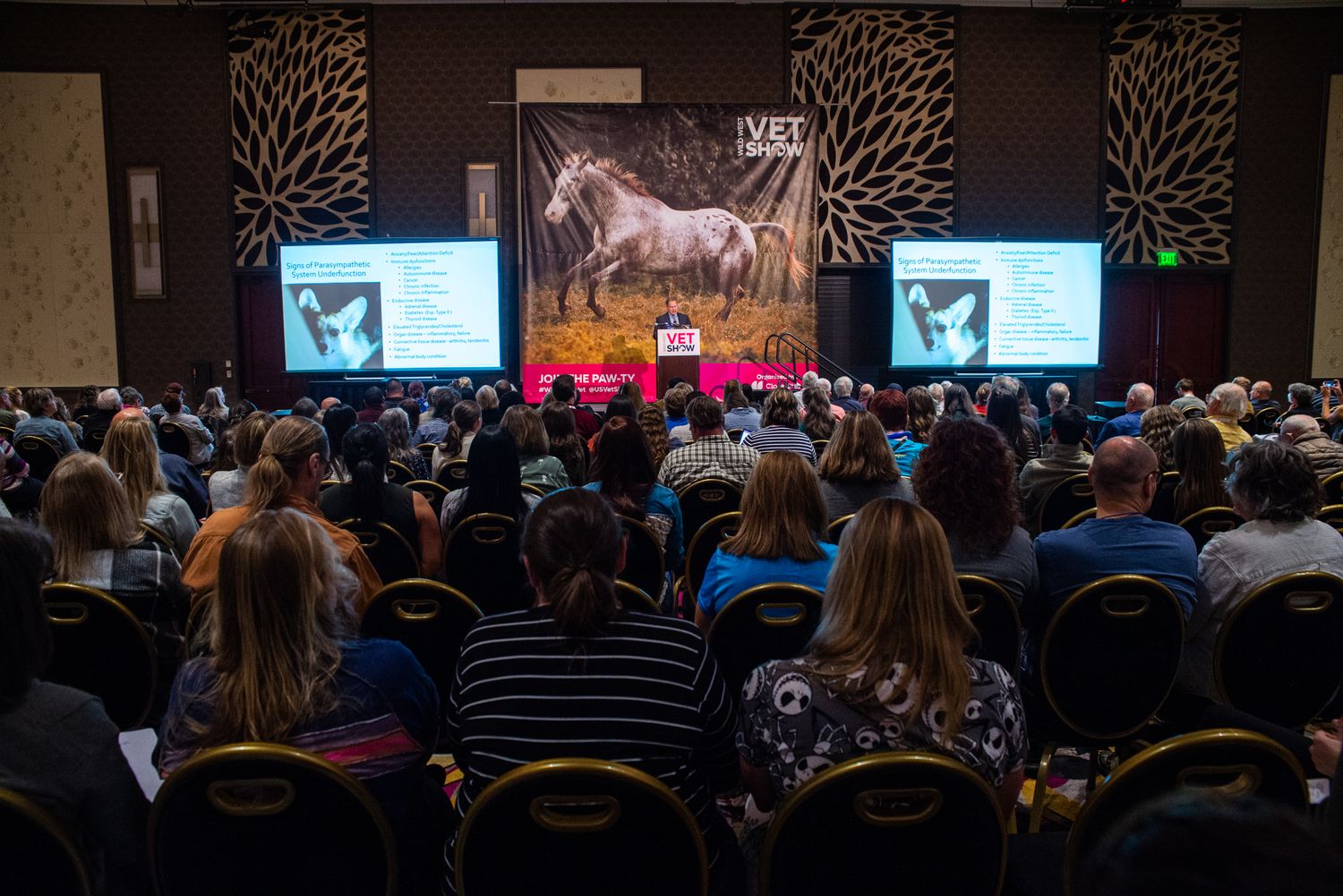 US Vet Shows Launches Registration for Wild West Vet Show and Announces Partnership with Brief Media for the Wild West Vet Clinical Program
CloserStill Media, organizer of US Vet Shows, has partnered with Brief Media, creator of key veterinary brands Clinician's Brief and Plumb's™, as the official clinical education partner for Wild West Vet Show taking place in Reno, Nevada, October 18-21, 2023. Registration is now open for this exciting event, with leading content to offer attendees.
Brief Media has supplied the veterinary community with concise, practical clinical information, expert guidance, and trusted diagnostic and treatment information since 2002. Clinician's Brief is the #1 most essential publication for small animal veterinarians and, for decades, has been providing veterinary professionals with the information they need to help their patients and practices thrive.
"We are committed to providing the veterinary community with resources that help guide clinical decision-making," said Christie Bardo, President of Brief Media. "This is an opportunity to further our work in delivering exceptional content and useful tools to members of the veterinary industry."
Attendees can expect a schedule packed with exciting sessions and workshops in multiple tracks. In just three and a half days, attendees can earn up to 36 CE credits all while meeting with multiple suppliers and connecting with peers.
April Walsh, Vice President of US Vet and New Ventures shared, "Attendees will have the chance to learn from preeminent presenters speaking on trending topics and return to their practices with relevant skills and knowledge that they can implement immediately. The clinical program designed with Brief Media will be intentionally energizing and practical."
Veterinary professionals looking for cutting-edge technology and products to bring back to their practice will find everything they are looking for on the show floor. Additionally, exhibitors are sure to benefit by connecting with the audience and will leave Wild West Vet Show with new leads and connections.
Joe Kowalsky, Event Director at US Vet Shows, commented, "Wild West Vet is the place to be for high-quality CE, exhibitors, and connections. We're bringing you the best that the veterinary community has to offer in an efficient format catered to the busy veterinary professional."
Wild West Vet will take place at the Peppermill Resort Spa Casino, a four-star resort with onsite parking located just ten minutes from Reno-Tahoe International Airport. When attendees are not busy learning and networking, they can enjoy a treatment at the spa, take a dip in the pool, or try their luck in the casino just steps away from the show floor. Both attendees and exhibitors can take advantage of discounted hotel rates so they can step outside their rooms and right onto the show floor with ease.
This is a can't-miss event for veterinary professionals and suppliers alike.
For more information and to register to participate as an attendee or exhibitor, visit us online at us.vetshow.com/wild-west-vet.
For further press information, please contact:
Shanna Allen
vetshow@closerstillmedia.com
ABOUT BRIEF MEDIA
Founded in 2002 by CEO Elizabeth Green, Brief Media develops practical, peer-reviewed educational content and point-of-care tools for more than 260,000 veterinarians worldwide. Under the leadership of a team of practicing veterinarians, the company's two leading brands, Clinician's Brief and Plumb's™, help guide the most critical decisions in small animal medicine while easing the stress of veterinary professionals as they care for pets and educate pet owners.
Clinician's Brief is available online and in print and delivers peer-reviewed clinical resources on the latest topics in veterinary medicine. This essential publication is curated by practicing veterinarians and built to support busy veterinary practitioners through every stage of their career.
Plumb's™ is a trusted point of care resource with all the information veterinary teams need to work up cases, choose treatments, and educate clients—all on one easy to use, continually updated platform. From veterinary practices to community pharmacies, thousands of professionals worldwide trust Plumb's™ for accurate veterinary drug information and peer-reviewed guidance for diagnosis and treatment, everywhere they work.
Overall, Brief Media provides veterinarians with essential resources and practical tools designed to support them as they navigate the changing dynamics of clinical and professional life, in the practice and beyond.
ABOUT CLOSERSTILL MEDIA
CloserStill Media recently was awarded the Stickiest Show Floor designation for NY Vet from Trade Show Executive, honoring the best strategy for keeping attendees on the show floor. The online conference, Vet Show @ Home also was named Best Virtual-Hybrid Experience at the Trade Show News Network awards. CloserStill Media has built an exemplary reputation with a focused portfolio operating best-in-class events throughout Europe, the United States (U.S.), and Asia. The group, which has over 400 employees, delivers events across a range of dynamically growing industry verticals including corporate learning and HR, enterprise technologies, eCommerce, healthcare, and veterinary. CloserStill Media has experienced substantial growth since entering the U.S. market in 2017 through the launch of New York Vet (+ 2 regional shows), as well as the acquisition of LearningGuild (formerly FocusZone) in 2018 which established the group as the biggest provider of corporate learning and learning technology events in the US. CloserStill Media also acquired a majority investment in the Influence Group, which provides hosted leadership retreats for C-level executives. The Influence Group events continue to expand with 4 additional events being added to the portfolio through 2023. Most recently, in January, CloserStill Media announced a majority investment in CommerceNext, the leading U.S e-commerce conference, and community.
News for You
We're sorry, but we couldn't find any results that match your search criteria. Please try again with different keywords or filters.