06 May 2021
Vet Shows US Ramps Up Safety for In-Person Events; Partners With Infrared Cameras, Inc. (ICI) and Digatherm by ICI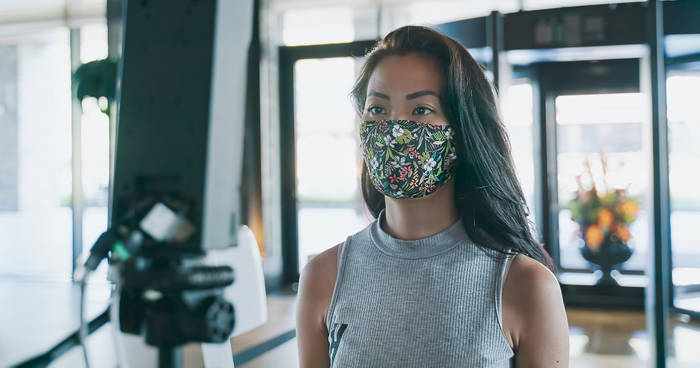 NEW YORK, NEW YORK (May 6th, 2021) - Vet Shows US is ramping up its health and safety precautions for their in-person events this year, teaming up with Infrared Cameras, Inc. (ICI) and Digatherm by ICI to provide screening for elevated body temperatures.
At the upcoming New York Vet 2021, Wild West Vet 2021, and further events in 2022, ICI will be delivering market-leading biorisk management solutions to help ensure COVID-19 safety protocols are in place for exhibitors and attendees. Infrared Cameras, Inc. provides thermal cameras that detect accurate temperatures at 6-12 ft away and will allow event staff to check temperatures at a safe distance.
"We are thrilled to be working with a company like Digatherm to help ensure the safety of our Vet Show community at in-person events," said Christina Zoccoli, Group Event Director of Vet Shows US at CloserStill Media; "Their knowledge of the veterinary community as suppliers of thermal imaging solutions for pets is unparalleled, and we know their state-of-the-art technology will help both our exhibitors and attendees feel safe in our conference halls."
As the US begins to transition back to in-person events, health and safety are top of mind for conference organizers, attendees, and exhibitors. In addition to their partnership with Digatherm, Vet Shows US is rolling out a number of safety measures for all events, including mandatory face coverings, cleaning and sanitization measures, contactless check-in opportunities, 6-foot distancing lines, one-way entrances and exits, and more.
Events and tradeshows are essential to businesses and people all over the world as a way to meet, learn, and collaborate. Events help support small businesses, mid-sized companies, and the global economy. "Our Vet Shows serve as a platform for people with shared values and interests and we will overcome any obstacle to fulfill our mission to create these types of opportunities," said Zoccoli.
CloserStill Media is the proud creator of the Vet Shows: New York Vet, Austin Vet, Chicago Vet, and Wild West Vet. CloserStill is one of the world's fastest-growing exhibition businesses, running best-in-class events in the technology and healthcare sectors. Winners of over 30 major industry awards in the last 7 years, CloserStill Media is dedicated to exceeding the expectations and needs of all audiences, with a mission to become the leading exhibition business in the world.
For press inquiries, please contact i.perlman@closerstillmedia.com
Our upcoming Vet Shows will be in-person and online, taking place October 6-9, 2021 in Reno, Nevada (Wild West Vet) and November 4-5, 2021 in New York City (New York Vet). We can't wait to see you there once again!