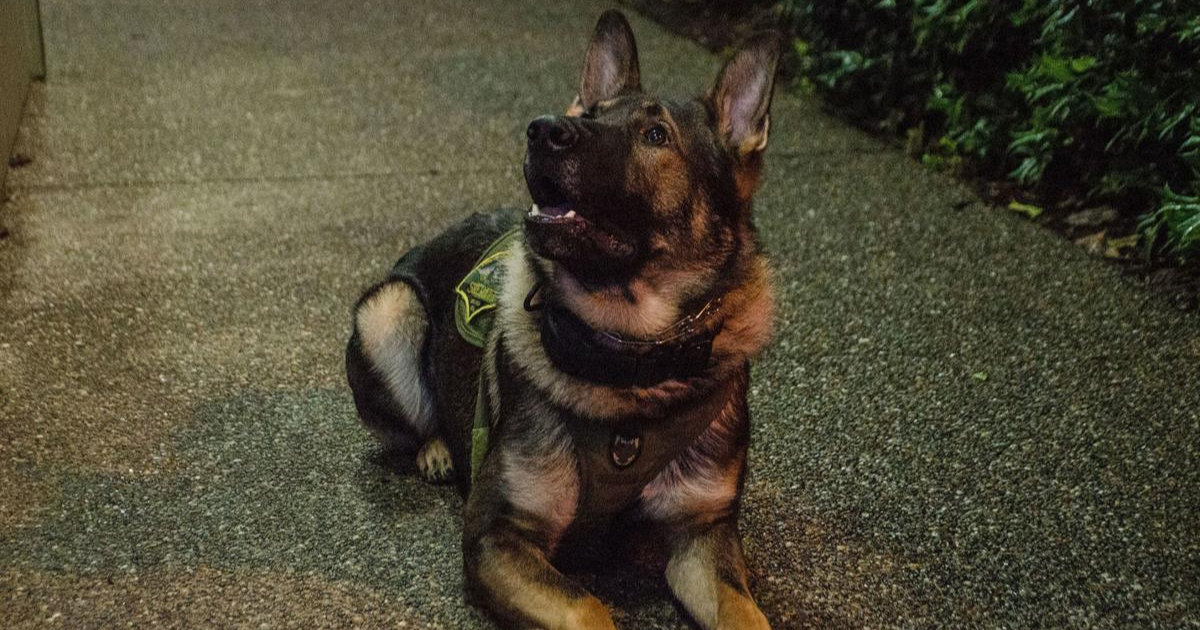 Picture this: A high-speed police chase is reported in a local community. The driver is armed and being pursued by deputies and their police dog. When the chase stops, gunfire erupts and the police dog is shot in the leg, shoulder, and neck. The K-9 is quickly rushed to a veterinary clinic for emergency surgery.
This isn't the scene out of an action film: this actually happened last week in Washington state. Can you imagine this happening in your practice?
Arlo, the police dog in this real-life scene, had been working with the Thurston County Sheriff's Office in Washington state for over a year. After this incident and during surgery at the closest veterinary clinic in Oregon, veterinarians found yet another bullet, lodged near Arlo's spine. He was then brought to veterinary specialists at Oregon State University for a second round of surgery. There, they brought down Arlo's 104-degree fever, removed the bullet near his spine, "fused his C-5, C-6, and C-7 vertebrae together with screws and cement," "removed bone fragments from his spine and surrounding areas," and placed "6 screws in his neck," according to an article by KOMO News. A few bullet fragments were left behind, which the operating veterinarians said were too dangerous to reach and should not pose a threat.
(Photo: Thurston County Sheriff's Office)
The most miraculous part of this story was found when examining the leg wound. Veterinarians were in awe at the lack of injury as the bullet just missed Arlo's knee by less than a centimeter; if it had hit, they would've had to amputate. Sources told
reporters
that "When Deputy Turpin and K-9 Arlo arrived home, they were greeted by neighbors, friends, firefighters, fellow K-9 handlers from multiple organizations from local and surrounding counties, and a multitude of law enforcement officers from all local agencies and surrounding county and police agencies."

Due to these extremely unlucky and unfortunate circumstances, Alro's injuries will lead to arthritis and therefore he will not be able to return to active duty; however, there's hope for this very brave boy. During his time with the Thurston County K-9 unit, he gained over 642,000 followers on TikTok. Although he won't be able to live out his dream of being the best police dog, he will have more time to recover and focus on his career as a viral TikToker.
Special thanks to the veterinary professionals at Newaukum Valley Veterinary Services and Oregon State University's Carlson College of Veterinary Medicine, who helped Arlo recover last week. Watch Arlo leaving the clinic, but only if you feel like crying:
Join us at the second edition of Vet Show @ Home, Thursday-Saturday, March 25-27th. Gain access to over 90 hours of content from top speakers, networking opportunities, the chance to earn up to 20 CE credits, and so much more. 100% FREE. Register today to save your spot!
_
For press inquiries, please contact i.perlman@closerstillmedia.com