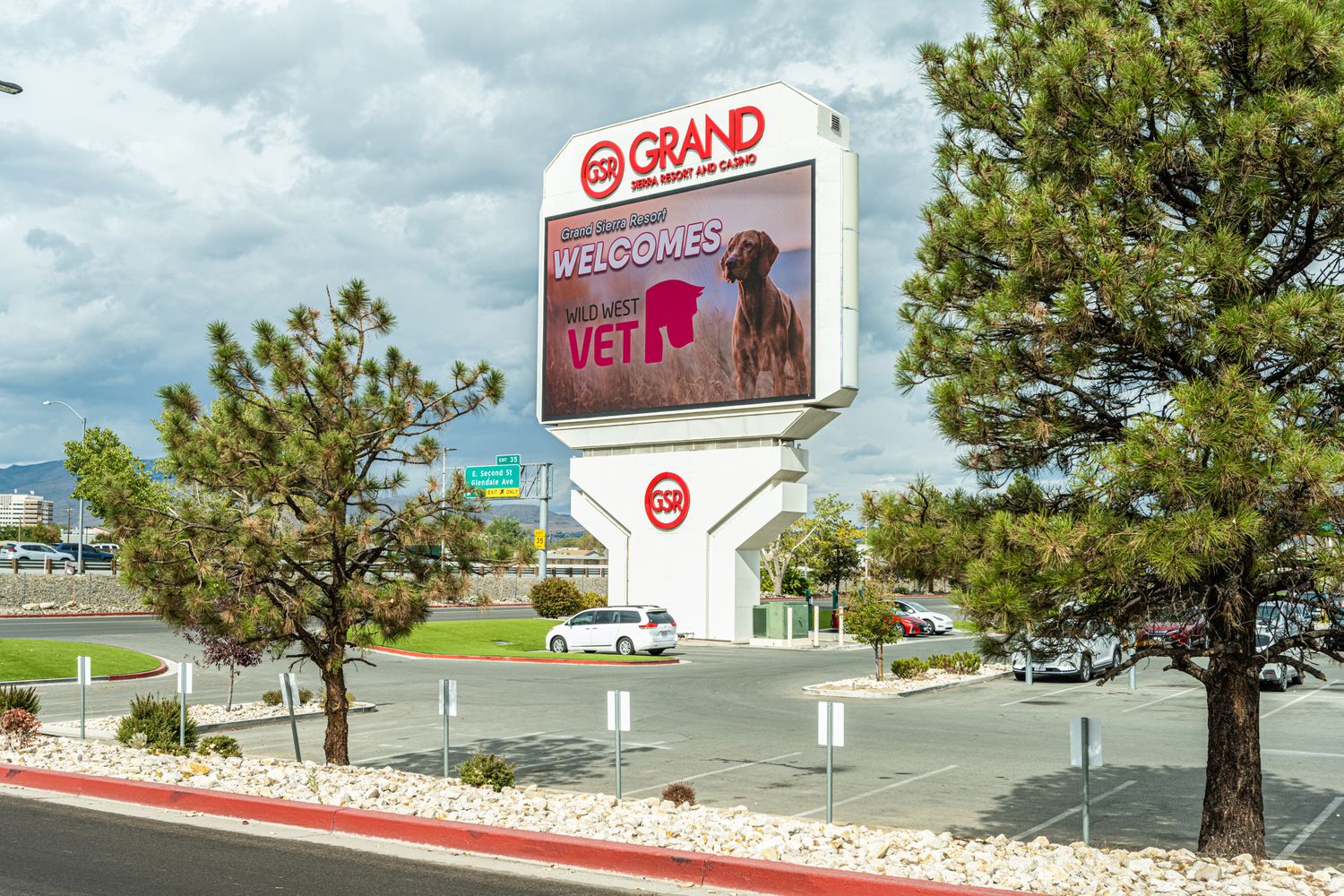 NEW YORK, September 28, 2021 /PRNewswire/ Wild West Vet, a 4-day educational veterinary conference, is excited to be back in person and will be taking place October 6-9, 2021, in Reno, NV. Offering veterinarians, veterinary technicians, practice managers, and owners practical training with clinical programs for small and large animal medicine. Wild West Vet provides a space to network and meet other industry professionals and provide the opportunity to learn about innovative products, allowing veterinary professionals to continue their education in a meaningful way.
"We are so excited to safely gather with our veterinary community at our first in-person conference in nearly two years," said Christina Zoccoli, Group Event Director, US Vet Shows. "Wild West Vet provides vital support, education and resources to whole practice teams, offering quality learning and inspiration to help our attendees provide the best care for their patients."
The conference will feature world-class speakers sharing their expertise on practical topics. Presented in a session format, the speakers will provide functional takeaways that anyone in the veterinary practice's day-to-day can seamlessly put into practice. In addition, with a comprehensive continuing education (CE) program, sessions are available for CE credit through the American Association of Veterinary State Boards' (AAVSB) Registry of Approved Continuing Education (RACE). Highlights of this year's sessions include:
Pets Love People, why Don't Veterinary Practices? (Business/Practice Management)
Speaker: Tracy Dowdy, CEO, MRG Consulting LLC
It's time we start loving our people as much as pets love us. According to an AAHA State of Industry Survey, there are four types of human bonds practices need in order to achieve success. Developing these relationships can change a practice from one that solely depends on one or two leaders to one that empowers the entire team.
Dental Radiography Tips: From The Trenches (Vet Tech/Dentistry)
Speaker: Jeanne Perrone, Veterinary Technician - VT Dental Training
This session will cover some of the pitfalls you may be dealing with while taking dental radiographs. The areas included will be time constraints, positioning challenges, and the importance of radiograph assessment.
How Do I Pick A Pet Food? Talking Nutritional Adequacy With Clients (Clinical/Nutrition)
Speaker: Deborah Linder, Board Certified Veterinary Nutritionist - Tufts University
'Is this food safe for my dog?' 'What does complete and balanced mean?' Participants will walk away feeling comfortable answering these questions and having conversations with pet owners about myths, marketing, and evaluating pet foods.
#embracethepotential: Social Media Impact Tips (Business/Social Media)
Speaker: Caitlin Dewilde, Founder, Veterinarian - The Social DVM, LLC
Practices don't need more things to do-- so make sure the effort your practice puts into social media is working for you and worth the effort! We'll cover 20+ top social media tips that are destined to make a real impact-- for your practice, for your clients, and for your team!
Pain vs. Dysphoria vs. Emergence Delirium (Vet Tech/Anesthesiology)
Speaker: Heather Carter, Vice President Of Operations - Partner Veterinary Emergency & Specialty Center
Pain, dysphoria, and emergence delirium have similar origins but very different treatments. This talk will explain the process of each phenomenon and the correct way to resolve each one. This talk will also provide before/after videos so attendees can appreciate the swift and easy intervention.
Allergic Diagnosis In Veterinary Dermatology (Clinical/Dermatology)
Speaker: Mary Becky Sakai, Veterinary Dermatologist - Animal Dermatology & Allergy
Treatment of allergic skin and ear disease can be extremely challenging – especially if you don't have the correct allergic diagnosis. An accurate allergic diagnosis provides the foundation for successful allergy management. Unfortunately, the allergy workup can be a prolonged and multi-step process; the quick and easy diagnostic test that pet owners hope for does not exist. Understanding the diagnostic process is a critical factor in your ability to convince pet owners to participate and is the key to success in obtaining an accurate diagnosis.
In addition to the sessions, almost 100 exhibitors from big brands to local companies will be showcasing the latest innovations the veterinary industry has to offer.
Produced by CloserStill Media, Wild West Vet will take place at the Grand Sierra Resort in Reno, NV. For additional information, visit https://us.vetshow.com/wild-west-vet.
###
About CloserStill Media
CloserStill Media specializes in high value, content driven events and the nurturing of B2B or professional communities. The company operates chiefly in the healthcare and technology markets with events in London, Birmingham, Paris, Frankfurt, Hong Kong, Singapore and New York City. Our portfolio includes some of the fastest growing, and often award winning, events including the London Vet Show, Cloud Expo Europe, The Pharmacy Show, Learning Technologies and The Dentistry Show.
CloserStill is the fastest growing British exhibition organizer in international markets according to the eighth annual Sunday Times International Track 200. In addition, the Financial Times FT1000 Index named CloserStill the fastest growing exhibition organizer in Europe. CloserStill's ranking is the highest of any exhibition organizer since the Sunday Times Fast Track series inception.
In the last seven years, CloserStill has been repeatedly recognized as a leading innovator with its teams and events winning multiple awards (over 30 in total) including Best Marketing Manager—five years in succession—Best Trade Show, Best Launch Exhibition, Best Brand Extension, Rising Star—two years in succession—Best Operations Manager, Best Sales Person, Management Team of the Year and was voted 'Most Respected Company of the Year' at the 2016 Association of Event Organizers Excellence Awards.
Media Contact:
Nicole Francisco
Coyne Public Relations
973-588-2000
nfrancisco@coynepr.com
News for You
We're sorry, but we couldn't find any results that match your search criteria. Please try again with different keywords or filters.