15 Jun 2021
All About Anesthesia and Analgesia with Dr. Christine Egger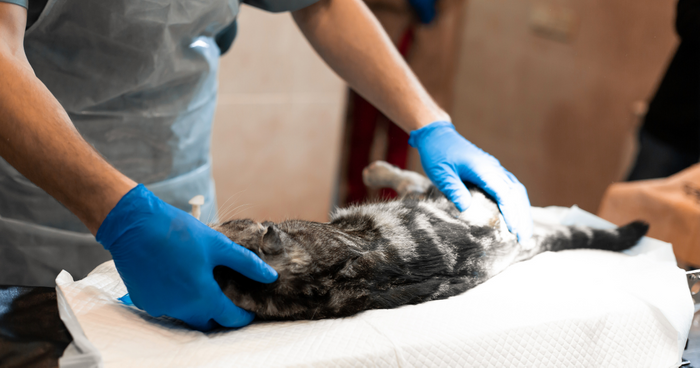 As Vet Show @ Home quickly approaches, get to know one of the awesome speakers, Christine Egger, DVM, MVSc, CVH, CVA, DACVAA.
In this Q&A, Dr. Egger shares her background in veterinary medicine, why she chose her session topics ("The Most Common Anesthetic Complications and Emergencies & How to Address Them…Stat!" and "Breed-Specific Anesthesia Considerations"), a memorable case, and more.
Q - Tell us about yourself! How did you get started in veterinary medicine and specifically find an interest in anesthesia?
A - I graduated from high school in 1978 but wasn't really sure what I wanted to do so I worked and traveled for 5 years before starting my preveterinary education at the University of Calgary. I initially wasn't sure if I should go into human or veterinary medicine, but after working in human hospitals I was pretty sure I did not want to go that route. I had thought of being a vet from a very young age, so it was an easy choice. I graduated from WCVM in 1990 and went into small animal practice and practiced for 3 years, never thinking I would return to academia. I had worked for the anesthesia department at WCVM while a student, so anesthesia was an interest of mine. After 3 years in practice I was looking for a change and the opportunity to do an anesthesia residency came up so I applied. Anesthesia is the perfect combination of physiology and pharmacology, both interests of mine, and provides the opportunity to contribute to patient care and comfort.
Q - How did you choose your session topics? What makes them important to you as well as to other veterinarians and technicians?
A - My complications lecture was chosen as this type of question is probably the most common question I get from vets and technicians. My second topic, breed specific characteristics, was chosen from a list of suggestions I obtained from the technicians I work with. Both cover subjects vets and techs deal with on a daily basis and have the potential to improve patient care and safety in the peri-anesthetic period.
Q - What's the most complicated aspect about anesthesia/analgesia and what's the most exciting for you?
A - The most complicated thing for me is convincing some clinicians that providing adequate analgesic care is as important as any other aspect of care and will improve patient outcome. The most exciting thing has been the opportunity to anesthetize a wide variety of species.
Q - Can you tell us about a complicated case you had and how you solved it?
A - Probably one of my most memorable cases was a schnauzer dystocia. During physical examination it was noted that her heart rate slowed down and sped up quite dramatically. ECG indicated that she had sick sinus syndrome, making her a very high risk for anesthesia. She needed a pacemaker but she also needed a csection. The cardiologist was called in and a temporary pacemaker was placed and the csection proceeded. Four healthy puppies were delivered.
Q - What's your favorite part about providing continuing education seminars?
A - Interacting with vets and techs from all over the country and, pre-pandemic, the opportunity to travel.
Q - What are you most looking forward to during Vet Show @ Home?
A - Answering questions from the audience!
Join Dr. Christine Egger and so many more fantastic speakers next week during Vet Show @ Home! This free online CE and networking conference gives all veterinary professionals the chance to earn up to 20 credits, engage with speakers and colleagues, speak directly to suppliers, and have some fun! Register today.