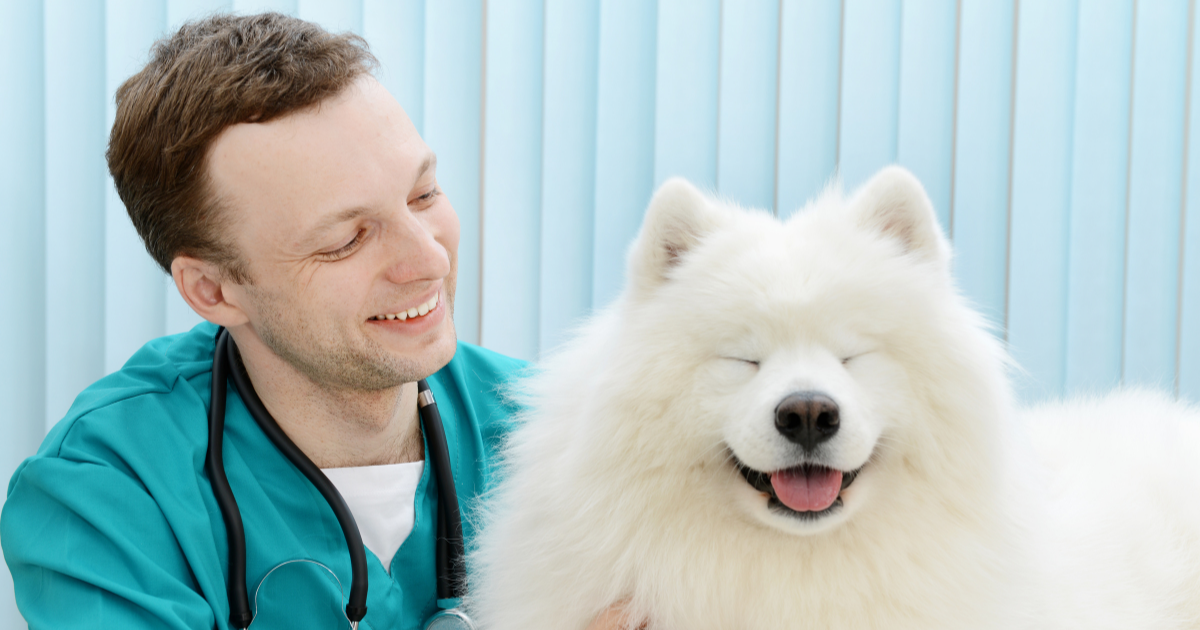 The veterinary community's response to the coronavirus pandemic can only be described in one word: legendary.
In 2000, the World Veterinary Association (WVA) created World Veterinary Day to celebrate the veterinary profession annually on the last Saturday of April, with a different theme each year. This years' theme is "Veterinarians Response to the COVID-19 Crisis."
First things first, we want to acknowledge an obvious truth, that the response to the COVID-19 crisis has been dealt with by the entire veterinary profession, not just veterinarians. While veterinarians continue to play a crucial role, veterinary technicians, nurses, support staff, receptionists, and practice managers have all stepped up to the plate this year and in 2020 more than anyone could have imagined.
The Veterinary Community's Response to COVID-19
We all felt the early pandemic pandemonium (i.e., toilet paper piling, sanitizer stocking, and banana bread binging), but not many people can say they felt the pressure of being an essential worker during a global pandemic.
Life as we know it changed entirely, especially for essential veterinary workers. Stay-at-home orders made it easier than ever to adopt a pet, so new pet and puppy appointments were through the roof for many practices. Not only did veterinary teams have to worry about the mental and physical wellbeing of themselves, but they had to figure out how to keep all of these new and existing clients cared for as well.
Six-foot distancing guidelines also didn't make it easy for veterinary teams to practice in the ways they knew how. There was no roadmap on how to navigate a pandemic; this forced teams to innovate like never before. Clients being there for their pets in the examination room turned into curbside drop-off; a smile as they walked in the door turned into learning how to smile with a mask.
Veterinary teams adapted quickly to the new normal, and even went above and beyond their expectations as animal health workers. Hospitals like BluePearl donated ventilators to New York-Presbyterian Hospital, and walk-in/urgent care facility, Bond Vet, donated 50-75% of their PPE supply to NYC hospitals and shelters. Veterinarians were even participating in human vaccine development (Cornell University College of Veterinary Medicine as just one example) and then distribution after the Biden administration announced veterinarians are eligible to administer the vaccine to individuals.
When it comes to continuing education, all levels of the profession were pushed into the digital age whether they were ready or not. Without in-person CE events, veterinary professionals adapted once again. From webinars to virtual conferences, the community has made the absolute most of what technology has to offer to continue providing dedicated care and knowledge to their communities.
While the pandemic is not over, there's a light at the end of the tunnel. There have even been great things to come out of COVID-19 for the veterinary industry. On this World Veterinary Day, we hope the community remembers just how much they have overcome and the tremendous service they provide to the animals that many consider family.
We can't thank the veterinary community enough for their support of our continuing education events throughout the pandemic. That's why we have made Vet Show @ Home free once again! Register today to earn up to 20 CE credits within three days, taking place June 21-23. Learn, network, win prizes and have some fun with us for this exciting third edition.
News for You
Your search returned no results