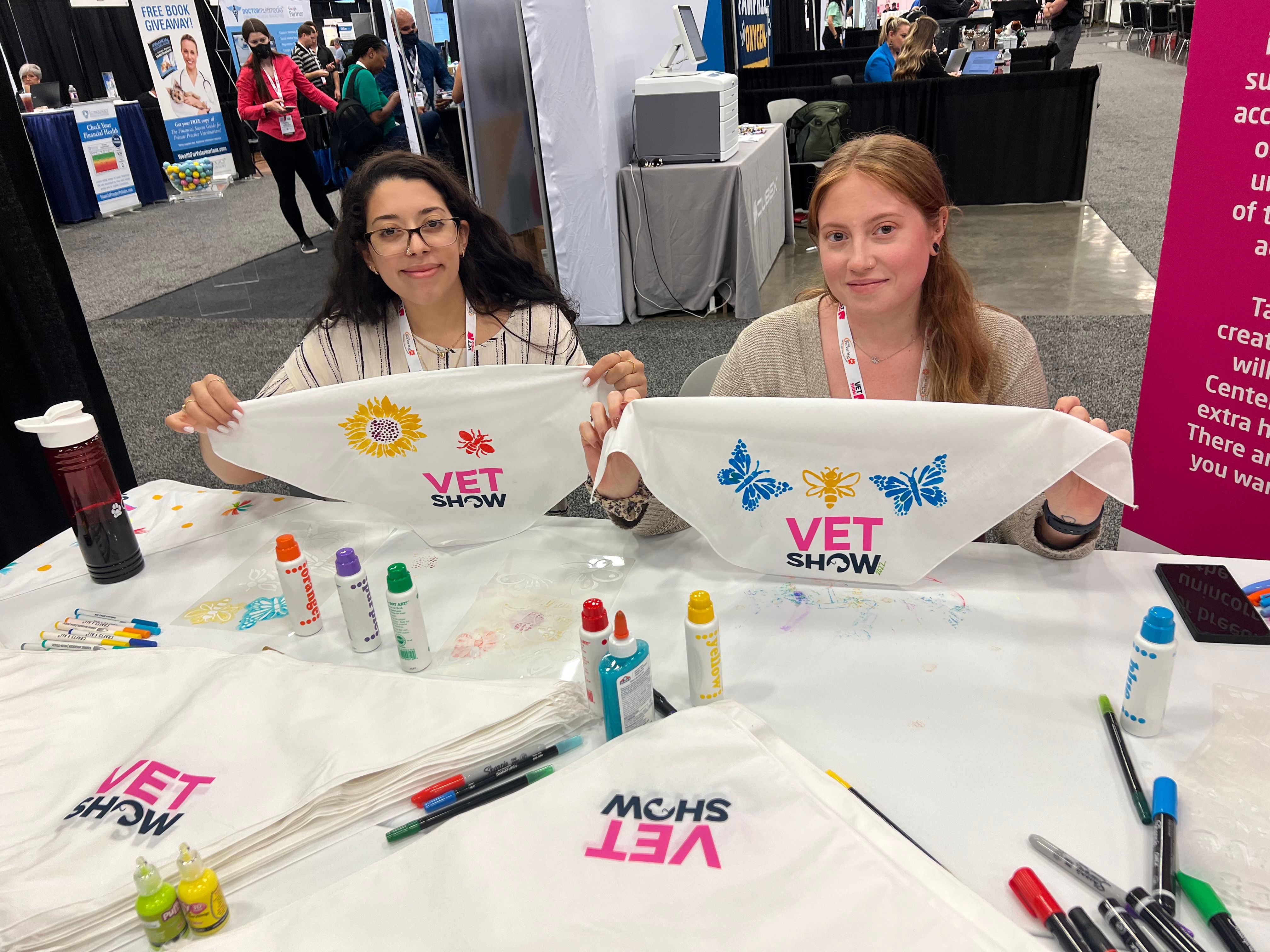 CloserStill Media Launches The Vet Shows' Support on Behalf of its US Vet Shows
NEW YORK, June 1, 2022 – CloserStill Media, the producer of market-leading business events, exhibitions and conferences, recently launched a philanthropic giving initiative dubbed The Vet Shows' Support on behalf of its educational veterinary conference series, US Vet Shows. The new initiative aims to connect US Vet Show attendees with local animal shelters, allowing them to give back and support these rescue centers.
"Supporting both the veterinary and pet communities is our passion," said Christina Zoccoli, Group Event Director, US Vet Shows. "We've launched The Vet Shows' Support initiative to assist animal shelters in the cities where each of our US Vet Shows are held. We're honored to donate goods and provide financial support to these incredible local organizations."
The Vet Shows' Support initiative was introduced at the inaugural Austin Vet Show, a 2-day conference for veterinary professionals which was held at the Austin Convention Center from April 5-6, 2022. The show supported the Austin Animal Center, a municipal shelter for the city of Austin and Travis County, as well as the largest no-kill community in the U.S. The Vet Shows' Support initiative provided a monetary donation and Austin Vet Show attendees were invited to decorate bandanas that were then donated to the shelter's animals. In total, hundreds of bandanas were decorated and provided to the Austin Animal Center, which took in over 11,500 animals and achieved a 97% live release rate last year.
"We're excited to have partnered with Austin Vet Show to connect with the broader veterinary community, showcase shelter medicine and the fantastic veterinary work being done in shelters and promote adoption," said Kelsey Cler, Program Manager, Marketing & Communication of Austin Animal Center. "We love that Austin Vet Show encouraged conference attendees to connect with the local shelter and engage in some good work on behalf of homeless animals!"
The Vet Shows' Support initiative continued its support of local shelters during the Chicago Vet Show, which took place at Festival Hall at Navy Pier in Chicago from May 12-13, 2022. There the philanthropic organization partnered with PAWS Chicago, the Midwest's largest no-kill animal shelter which recently opened the nation's most advanced medical hospital to serve homeless pets in the Chicago-area, as well as animals from shelters in 12 states where pets are most at risk of euthanasia. The Vet Shows' Support initiative donated bandanas decorated by show attendees, as well as a monetary donation to the shelter. PAWS Chicago was also onsite exhibiting on the show floor to help attendees learn more about the organization and promote the importance of volunteering.
"The Vet Shows' Support initiative provided crucial funds for PAWS Chicago to continue serving the city's homeless cats and dogs," said Jill Siar, Manager of Community Partnerships for PAWS Chicago. "We were also able to connect with the talented veterinary professionals who attended the conference, which we hope will help attract the very best talent to our mission."
The Vet Shows' Support will be an ongoing initiative with a presence at all US Vet Shows, including the upcoming Wild West Vet taking place in Reno, NV from October 12-15, 2022, as well as at NY Vet taking place in New York, NY from November 3-4, 2022.
Produced by CloserStill Media, The US Vet Shows are educational veterinary conferences that provide veterinary professionals the opportunity to continue their education, learn about new and innovative products as well as network with veterinary industry peers. To view the schedule of upcoming shows or for additional information, visit https://us.vetshow.com.
About CloserStill Media
CloserStill Media specializes in high value, content driven events and the nurturing of B2B or professional communities. The company operates chiefly in the healthcare and technology markets with events in London, Birmingham, Paris, Frankfurt, Hong Kong, Singapore and New York City. Our portfolio includes some of the fastest growing, and often award winning, events including the London Vet Show, Cloud Expo Europe, The Pharmacy Show, Learning Technologies and The Dentistry Show.
CloserStill is the fastest growing British exhibition organizer in international markets according to the eighth annual Sunday Times International Track 200. In addition, the Financial Times FT1000 Index named CloserStill the fastest growing exhibition organizer in Europe. CloserStill's ranking is the highest of any exhibition organizer since the Sunday Times Fast Track series inception.
In the last seven years, CloserStill has been repeatedly recognized as a leading innovator with its teams and events winning multiple awards (over 30 in total) including Best Marketing Manager—five years in succession—Best Trade Show, Best Launch Exhibition, Best Brand Extension, Rising Star—two years in succession—Best Operations Manager, Best Sales Person, Management Team of the Year and was voted 'Most Respected Company of the Year' at the 2016 Association of Event Organizers Excellence Awards.
Media Contact:
Nicole Francisco
Coyne Public Relations
973-588-2000
nfrancisco@coynepr.com
News for You
We're sorry, but we couldn't find any results that match your search criteria. Please try again with different keywords or filters.