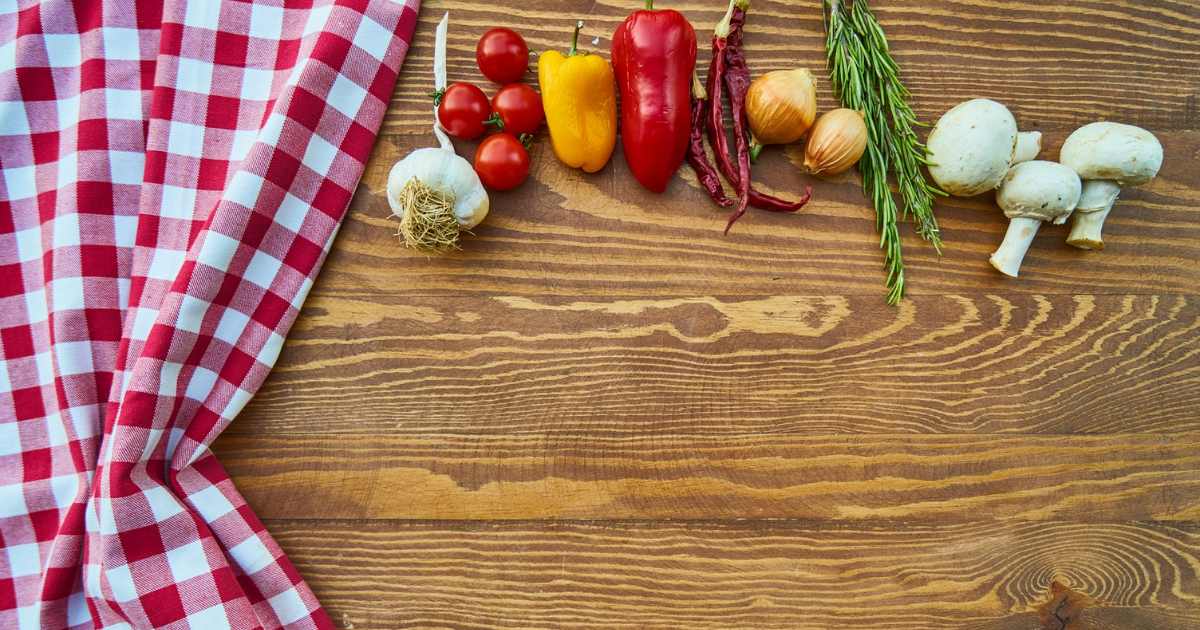 These 5 recipes are inspired by the 5 cities where you can find our live shows! Since we won't be able to travel to these places until 2021, we want to bring the flavor of these sweet locations for you to enjoy at home in the meantime.
NYC LEVAIN BAKERY CHOCOLATE CHIP COOKIES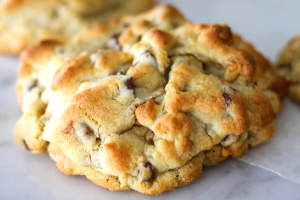 They don't call it The Big Apple for nothing! Levain Bakery in Manhattan is known for its huge, gooey, chocolatey cookies; they're a must-try for every New Yorker and future New York Vet attendee.
Some say these are the best cookies in the world—New Yorkers will wait in line for hours for these if that proves anything. Luckily, we have the secret formula for you.
Find the full recipe here, compliments of "A Bountiful Kitchen."
---

CHICAGO-STYLE DEEP DISH PIZZA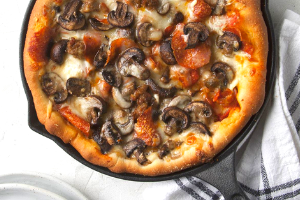 Nothing says an authentic Chicago Vet-inspired meal like deep dish pizza. This recipe that includes Italian sausage, pepperoni, and mushrooms will transport you to a land of skyscrapers, boat rides, and die-hard sports fans.
This dish is for the bakers who are craving a salty treat. Some recipes for deep dish pizza can take up to 4 hours, but we found one to fit your busy schedule that can be made in only 1 hour.
"Taste of Home" has the hook-up with this undeniably delicious recipe.
---
RENO RIBEYE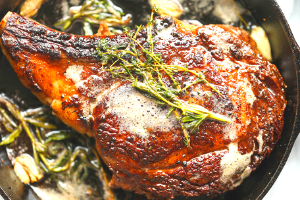 Bovine vets...proceed at your own caution.
When you think Reno, Nevada, you think ribeye, I gotta. After a long weekend of hiking, gambling, and learning at Wild West Vet next year, you'll want to treat yourself to a juicy ribeye to top off a great day.
For now, learn how to make the perfect steak right at home. In just 45 minutes, it's way easier to whip up than you might think.
Eat your heart out with the "Damn Delicious" technique.
---
BREAKFAST TACOS: THE AUSTIN WAY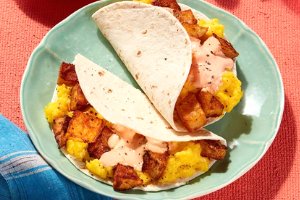 Austin, Texas is all about flavor, spice, and everything nice. The "Blue Apron" recipe for Austin-style breakfast tacos takes only 30 minutes to make and includes cheesy eggs, roasted potatoes and spicy sour cream.
Even though the launch of Austin Vet was postponed until 2021, we can't help but get excited about the amazing food that Austin is known for.
Try out these breakfast tacos, the Austin way, with this recipe.
---

WASHINGTON DC MUMBO SAUCE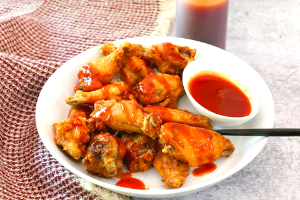 This sauce is as diverse as the District of Columbia's culture itself. Mumbo sauce is a simple blend of other popular sauces and can be used on chicken wings, french fries, fried shrimp, and fried rice.
"The Washington Post" calls the capital's beloved sauce a "cultural touchstone," as it's used anywhere from Chinese restaurants to soul food, most notably Wings N' Things (supposedly Martin Luther King Jr.'s favorite restaurant in DC).
If you're feeling patriotic, make some chicken wings and slather them with this tasty, tangy, DC Vet-inspired sauce. Find everything you need for this signature recipe here.