22 Feb 2021
Veterinary Industry News: January/February Roundup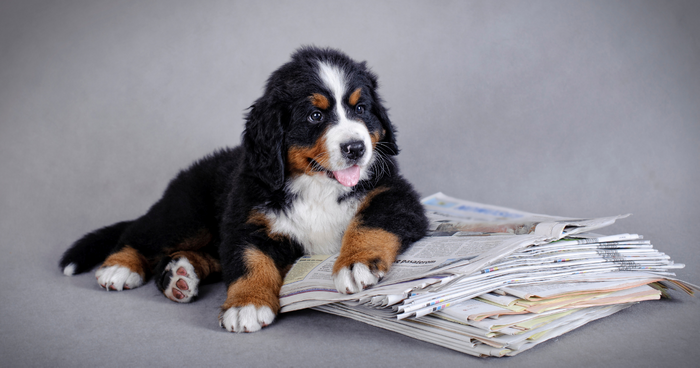 "Teamwork makes the dream work." Over-used or not, the expression remains true! Just two months into the new year, the veterinary industry has seen partnerships and moves like never before.
These initiatives are aimed at progressing diversity, equality, needs, and understanding within the veterinary community. If these are the types of strides we will be seeing throughout 2021, we're looking forward to seeing what the future holds.
IDEXX / The TUCVM
Making history to kick off Black History Month, IDEXX created a landmark partnership with the Tuskegee University College of Veterinary Medicine (TUCVM) in Alabama, seeking to contribute $3.6 million over six years. This move is part of a larger effort to advance diversity, equity, and inclusion in veterinary medicine, says IDEXX in their announcement. The TUCVM is known for its role in increasing access to veterinary medical education, as well as educating 70% of African American veterinarians. According to IDEXX, "the initiative includes nine full scholarships, mental health support for veterinary students, emergency funding for students in need, and monies for important capital improvements at the TUCVM facilities." Dean of TUCVM, Ruby L. Perry, DVM, MS, PhD, DACVR said the contribution was the most impactful one received in their 75 years of existence.
Banfield Pet Hospital / App State
A recent study conducted by Banfield found that "an estimated 75 million pets in the U.S. may not have access to the veterinary care they need by 2030, with an important factor being a critical shortage of veterinary professionals." In an effort to help remedy this drastic statistic, Banfield made a multimillion-dollar pledge to help develop Appalachian State University's new four-year online degree program for licensed veterinary technicians. Banfield and App State hope to bridge the gap in demand for skilled veterinary professionals, especially in rural communities. App State Chancellor, Sheri Everts, said: "This partnership with the leading pioneer in preventive health care for animals is synergistic and forward thinking."
Bond Vet
It's widely known that veterinary technicians struggle with low pay, compassion fatigue, burnout, and a lack of recognition/opportunities for career advancement. Bond Vet, a start-up veterinary service provider specializing in urgent care, is seeking to change that. In early February, Bond Vet announced the launch of their new Nurse Elevation Program, which will allow their nurses to increase their yearly income as well as their skill set. This initiative allows nurses to make 25% more than the average salary for veterinary technicians through a tiered system based on experience, knowledge, licensing, and technical skills. As nurses advance to the next level, their compensation increases as well. This program is accompanied by mentorship, hands-on training, and other strategies to help each nurse succeed.
AVMA / PrideVMC
On February 11th this year, the AVMA announced "The Brave Space Program" in collaboration with Pride Veterinary Medical Community (PrideVMC). This self-taught certificate, which aims to support inclusion, as well as encourage open workplace dialogue, consists of three categories: "Diversity, Equity and Inclusion;" "Interpersonal Violence;" and "Workplace Harassment." Some examples of courses within these categories include "LGBTQIA identity and understanding," and "Understanding and addressing racism." The program was made possible through a grant by Royal Canin and is encouraged to be taken by both allies and members of the LGBTQ+ veterinary community.
Ready to hear about even more great organizations and suppliers of the veterinary community? Join us at the second edition of Vet Show @ Home this March 25-27th! Gain access to over 90 hours of content from top speakers, networking opportunities, the chance to earn up to 20 CE credits, and so much more. 100% FREE. Register today to save your spot!
_
For press inquiries, please contact i.perlman@closerstillmedia.com