10 Nov 2022
New York Vet Celebrates a Successful 2022 Show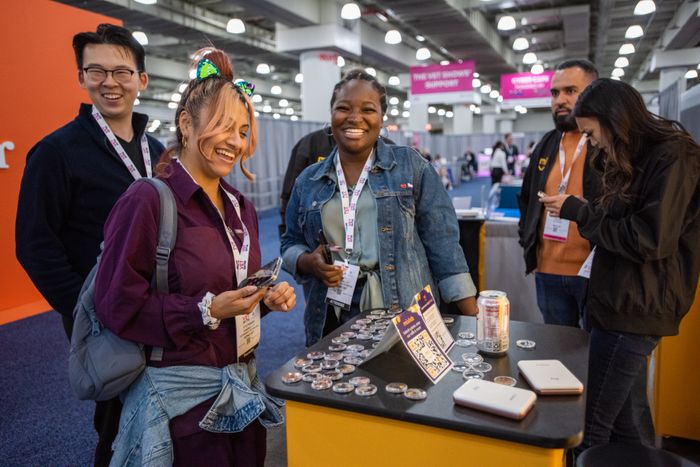 NEW YORK CITY – Upon entering the Jacob K. Javits Convention Center in New York City, a feeling of jubilation filled the air. There, on the main level, was the 2022 TCS New York City Marathon Expo Presented by New Balance, where runners gathered to pick up their race materials.
An escalator ride down, the mood was just as upbeat at the 2022 New York Vet, a two-and-a-half-day educational veterinary conference, produced by CloserStill Media was in full swing. The more than 3,000 attendees were double from the 2021 show and there were 204 exhibitors.
"We have tripled the number of attendees at this show, there are 50% more exhibitors and floor space and more theaters. There is a lot of excitement and enthusiasm here. We focus on strong content as it is one of the reasons attendees are here," Gareth Bowhill, CEO of CloserStill Media, said.
CloserStill Media is known for operating best-in-class events throughout the U.S., Europe and Asia. The company has experienced substantial growth since entering the U.S market in 2019 through the launch of New York Vet, as well as the acquisition of FocusZone, which is a corporate learning and learning technology event.
CloserStill Media Plans to Expand
Yancy Weinrich, CloserStill Media's President of North America sat down with Trade Show Executive during the show to talk about the future of this fast-growing global events company. "We plan to double the size of our U.S. business in the next two to three years," she said.
CloserStill Media, which started in London, is known for designing floor layouts that encourage attendees to interact with each other as well as exhibitors with a huge focus on education. This gathering was no different. There was a trade show, three clinical theaters, a business theater, two veterinary technician theaters and sponsor-led, hands-on workshops.
New York Vet features comprehensive continuing education (CE) programming and some of this year's sessions were standing room only. A new exhibitor zone featured smaller, newer businesses that will have the opportunity to eventually migrate to the main show area.
Building upon the on-site excitement, a sales office on the show floor was extremely busy with exhibitors rebooking for future shows. Lunch is served in the middle of the trade show floor by design.
Related: For CloserStill Media U.S., Face-to-Face Events Are the Way to Go
Focus on CSR
Corporate social responsibility is a Vet Show initiative and at this show, bandanas were decorated and then donated to North Shore Animal League. Shelter animals looking for homes will get these colorful accessories.
Jeff Corwin, well-known biologist and wildlife conservationist, as well as creator, executive producer and presenter of Wildlife Nation was a huge hit and his stories of environmental stewardship, conservation and the plight of imperiled wildlife were well received.
Following the keynote, Corwin mingled with the group during the opening night party at Hudson Mercantile a few blocks away from the Javits Center. Not only were the dogs on the show floor a hit, but so were the goats. One dog took on added importance — Wallace, the unofficial mascot of the New York Vet Show. Wallace is with VIN, the Veterinary Information Network which shares conference proceedings with attendees. He was on hand for pictures and selfies, and his likeness dotted the show floor as part of a scavenger hunt. Those who took part in, "Where's Wallace?" received a prize and were also entered for a chance to win a $250 gift card. Wallace is a cute and effective way to make sure all areas of the trade show floor are visited. He also helps with social media outreach as participants were encouraged to post their selfies with Wallace with #NewYorkVet and @USVetShows tags.
Reach Yancy Weinrich at y.weinrich@closerstillmedia.com